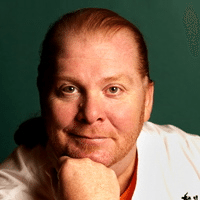 In one of the largest gathering of Celebrity Chefs in America May 18-21, 2013 in Chicago at the 2013 National Restaurant Association Restaurant, Hotel-Motel Show.  This event for the hospitality industry will take place at the McCormick Place in Chicago.  With over 15 of the world's greatest Celebrity Chefs, the NRA show has hired and booked the best of the best from TV network Celebrity Chefs from Bravo, Food Network and PBS.
It's not always easy to book or hire these Celebrity chefs because of their extensive travel and shoot schedules but the NRA has outdone themselves again.  The celebrity chefs will give cooking demonstrations as part of their commitment to the NRA.  The Celebrity Chefs were hired or booked to meet and greet customers, perform culinary masterpieces in the World Culinary Showcase which is a stunning theater which was created to highlight the Celebrity Chef's mastery in front of throngs of people live.   The Celebrity Chefs will show off their knife skills, mastery of trending menu options, how to locally source foods to utilize in their restaurants, molecular gastronomy, gluten free alternatives, menu options that are high profit and the type of creative cooking that have made these Celebrity chefs wildly famous to audiences all over the country!
The line-up of celebrity chefs that NRA has hired or booked is incredible, including such TV stars as:
Rick Bayless who is the winner of Top Chef Masters!  This master celebrity chef is a James Beard Foundation award winner and has written many NY Times best sellers.
Maneet Chauhan is a Food Network's Chopped star who judges with a keen eye and loves young chef's creativity.  Celebrity chef Maneet Chauhan is opening a new restaurant in Nashville has also been an Iron Chef of America which had had iconic celebrity chefs such as Mario Batali, Bobby Flay, Cat Cora, Jose Garces, Geoffrey Zakarian and many others.
Anne Burrell, a Food Network Superstar who has her own show Chef Wanted, has been a sous chef for Iron Chef Master, Mario Batali, and works with Iron Chef America Bobby Flay on Worst Chefs in America.  A NY Times bestselling author, Anne Burrell is a rock star in the culinary world.
Cat Cora who has led the charge for women to be recognized as elite chefs in America with Iron Chef's Mario Batali, Bobby Flay and many others.  Cat Cora was the first women to be inducted into the American Academy of Chefs Culinary Hall of Fame.
Marcus Samuelsson the internationally recognized chef and restaurateur, NY Times bestselling author and judge of Food Network's Chopped franchise, Chef Marcus Samuelsson is everywhere!  Red Rooster Harlem is an acclaimed restaurant with a culinary menu as diverse as the people who patronize it.
Marc Murphy Owner of Benchmarc in NY has built an empire of restaurants.  As a judge on Food Network's Chopped, competed on Iron Chef America, Unique Eats and the Best Thing I have Ever Made, Marc Murphy is becoming an iconic Celebrity Chef and TV star.
Aaron Sanchez tutored at the knee of iconic chef Paul Prudhomme in New Orleans.  Celebrity Chef Aaron Sanchez now is not just an executive chef he is also a restaurateur opening such iconic hot spots as Tacombi and Crossroads at the House of Blues.
These iconic celebrity chefs and others have been hired or booked by the NRA for cooking demonstrations, book signings, meet and greets, and PR campaigns.
Cooking demonstrations, endorsements, personal appearances, PR campaigns, speaking engagements, hire, book, we represent, contact, find celebrities, chefs and agents . If you want to find the representation, PR firm, marketing company, corporate consulting, speaking agent, to book or hire, Celebrity Chef Network is the agency of corporate consulting for your program. Our booking agents are the best in the business for consulting companies, agencies and universities in finding fees, availability and interest for celebrity chefs for any type of event, appearance, speaking engagement, endorsement, corporate event, motivational speech, PR campaigns, etc. Call Celebrity Chef Network at 888.864.4734 or email booking@celebritychefnetwork.com.  Our booking agents are here to help you hire your Celebrity Chef now.