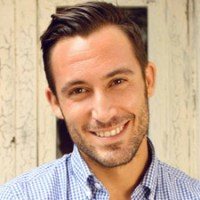 Michael Chernow
Does Virtual Events:
TV Show: No
Cookbook: Yes
Restaurant: Yes
Cuisine: American, Celebrities in Food
Fee Range: $20,000 – $50,000

Instrgram Followers: 24,734

TikTok Followers:
Biography:
Celebrity Chef Michael Chernow is a celebrated member of the culinary community. Michael learned the ins and outs of the restaurant business growing up as a bartender in New York City and Los Angeles. His debonair style is now a signature element in the creation and development of his own restaurants, The Meatball Shop, which he co-owns with his friend Daniel Holzman, and Seamore's seafood restaurant. Michael opened Seamore's in the summer of 2015 while the Meatball Shop has now expanded to 6 locations in NYC since its inception in 2010. In August of 2015, Celebrity Chef Michael Chernow was one of several Celebrity Chefs including Amanda Freitag hired to headline the Champions of the Course VIP event hosted by Bon Apetit magazine. He is now the host of Food Porn airing on FYI Network. The show is partly inspired by the Instagram hashtag #foodporn that has populated over 50 million posts to date using the hashtag.
Celebrity Chef Speaker Michael took a little different path to superstardom than most celebrity chef speakers in the industry. He grew up under the lights of the exciting NYC nightlife. His first bartending gig was at the popular nightclub Life as well as its sister club The Tavern in East Hampton. Michael spent 2 years at these fine establishments before jumping on board to help open Woo Lae Oak's at its former location on Mercer Street. It was in 2001 that Celebrity Chef Speaker Michael Chernow hit the west coast chasing a new culinary adventure at Woo Lae Oak's original location in West Hollywood. A year later he returned to New York to work under Frank Prizanzano at his signature restaurant Frank. It was here that Michael truly began to understand what it would take to open a successful restaurant on his own.
After 7 years at Frank, Michael decided to enroll at the French Culinary Institute. He graduated in 2008 with a degree in the culinary arts and restaurant management and the rest is history! Michael's first successful venture, The Meatball Shop, spawned a signature cookbook that was released in 2011. He has been involved in promotional material for several well-known brands including Coach, Equinox and Chase Ink. He is also a regular in GQ magazine, offering his style tips and tricks for the changing seasons.
In early 2016, Celebrity Chef Chernow launched his own juice brand, WellWell Juice. He has collaborated with Sagan Schultz, Collin Hughes and Larry Prauger to develop this new brand. On top of devoting time to grow his own brand Michael Chernow also does work with Lululemon's men's brand.
Would your organization like to hire a chef for your upcoming event or marketing campaign? Let a qualified celebrity chef booking agent help find the perfect celebrity chef for you! A celebrity chef speaker can create a dynamic event and add energy and excitement to your event. Celebrity chef appearances can consist of a cooking demonstration, personal appearances or a keynote speech.  If you would like to hire Celebrity Chef Michael Chernow or are interested in exploring other celebrity chefs please call Celebrity Chef Network at 212-410-9870 or email booking@celebritychefnetwork.com to speak with a celebrity chef agent to discuss top celebrity chefs available for your organization and event.