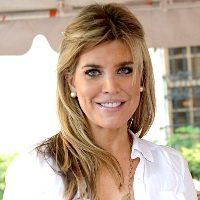 Ana Quincoces
Does Virtual Events:
TV Show: No
Cookbook: Yes
Restaurant: No
Cuisine: Mexican
Fee Range: $20,000 – $50,000

Instrgram Followers:

TikTok Followers:
Biography:
You may recognize this celebrity chef speaker as a former cast member on Bravo's Real Housewives of Miami TV series. While Celebrity Chef Speaker Ana Quincoces has experienced multi-dimensional in the entertainment industry, cooking has always been her true passion. She now owns and operates her own website featuring recipes, video webisodes, and her tips and tricks for the kitchen. In 2015, Ana introduced an exciting new line of Million Dollar Marmalades as a part of her Skinny Latina food line.
When you begin to tally up all of the programs, campaigns and other career endeavors Ana has been a part of, it's hard to imagine one person could be so involved! In addition to her website, Ana has published 3 cookbooks detailing the ins and outs of Cuban cuisine. Early in her career, Celebrity Chef Ana wanted to create an authentic Cuban cookbook for the younger generation and that is exactly what she did with her first cookbook Cuban Chicks Can Cook. She is also the author of Sabor: A Passion For Cuban Cuisine, and The Versailles Cookbook. When she's not publishing cookbooks or updating her website, Ana acts as a brand ambassador for the largest Hispanic cookware brand in the world in IMUSA. She is the face of Unilever's "Vive Mejor" campaign and a regular celebrity guest at the annual South Beach Wine & Food Festival. Ana is also a regular contributor to Target's online publication A Bullseye View, a behind the scenes look at the Target brand.
Celebrity Chef Speaker Ana Quincoces has ample experience in hosting her own cooking demonstrations having hosted events across the country for organizations such as Hispanic Heritage Week and the American Heart Association.
She has also provided the keynote speech at several conferences throughout the country including Hispanic Leadership, Women in Business, Miami Beach Chamber of Commerce Champions of Business luncheon, and the Dade County Bar Association's Bench and Bar Conference. Ana was chosen as one of the featured keynote speakers at the 2015 Emerge of The Americas conference in Miami.