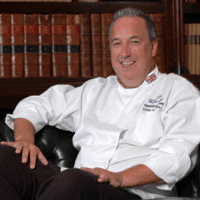 Darren McGrady
Does Virtual Events:
TV Show: No
Cookbook: Yes
Restaurant: No
Cuisine: American
Fee Range: $10,000 – $20,000

Instrgram Followers:

TikTok Followers:
Biography:
Hire Darren McGrady through Celebrity Chef Network. Booking a celebrity chef requires an expert team. Let the booking agents at Celebrity Chef Network help you hire the best one for your brand or event. To contact Celebrity Chef Network, call 212-410-9879 or email booking@celebritychefnetwork.com.
CUISINE:  American
SPECIALTIES:  Corporate Appearances, Endorsements, Speaking Engagements & Autograph Signings, Cooking demonstrations, Hosting, Mommy Blogger Events, SMTS, Public Relation Campaigns, Team Building Events and Corporate Hospitality
BIO: Darren was personal chef to Queen Elizabeth II, Diana, Princess of Wales and Princes' William and Harry for fifteen years and has cooked for five US Presidents. He is now a chef, author, culinary consultant, event planner and public speaker living in Dallas, Texas. His first cookbook titled 'Eating Royally; recipes and remembrances from a palace kitchen' is now in fifth print with all of his advance and royalties donated to the Elizabeth Glaser Pediatric Aids Foundation.
He has appeared on The Oprah Winfrey Show, several times on CNN's Larry King Live, the Fox News Channel, BBC, CBC, MSNBC and Sky Television. On Fox and Friends covering the Princess Diana Memorial. CNN covering the Royal Wedding and cooked on the Today Show and CBS Early Show in New York,
From 1980- 1982 Darren trained at the prestigious Savoy Hotel, London achieving the position of Chef-de-partie Saucier. In 1982, he moved to the Royal Kitchen at Buckingham Palace where for 11 years he cooked for the Queen and the Duke of Edinburgh and their guests on a daily basis and catered banquets for Foreign Heads of State including Presidents' Bush, Clinton, Reagan and Ford. His duties included traveling with the royal family to Windsor Castle, Sandringham House and Balmoral Castle as well as on the Royal Yacht Britannia on royal tours around the world.
In 1993 he moved to Kensington Palace as Private Chef to H.R.H. the Princess of Wales. For four years ( until the tragic accident in August 1997)  he took control of Princess Diana's, William and Harry's day to day menus and the preparation and  catering of private and official lunch and dinner parties, liasing with the Princess daily. Declining an offer from H.R.H. the Prince of Wales to become his Private Chef at St James Palace, Darren decided to pursue a new challenge in the U.S.A. where he moved to in 1998 with his wife Wendy. They have three children, Kelly, Lexie and Harry. Since the Princess's death, he has devoted much of his free time working for causes she supported, including shelters for battered women, charities for children with chronic illnesses and disabilities and breast cancer charities. Darren is a board member of the Pink Ribbons Crusade, a not for profit charity that uses its museum-type exhibit "A Date with Diana" to promote Breast Cancer awareness.
He also teaches cooking classes, hosts corporate and charity events that include presentations on the royal family. Darren recently became the first private chef invited to cook at the prestigious James Beard House in New York and is currently featured on American Airlines on first and business class in-flight meals between Europe and the USA.
APPEARANCES: He has appeared several times on CNN's Larry King Live, the Fox News Channel, BBC, CBC, MSNBC and Sky Television. Following the death of Princess Diana, Darren covered her memorial on Fox and Friends. Darren covered the Royal Wedding and had cooked on the Today Show and CBS Early Show.
BOOKS: 'Eating Royally; recipes and remembrances from a palace kitchen'
WHO REPRESENTS DARREN MCGRADY: Celebrity Chef Darren McGrady can be hired for endorsements and events in roles such as culinary consultant, event planner, public speaker, autograph signings, cooking demonstrations, hosting, Mommy Blogger events, SMTS, public relation campaigns, team building events and corporate hospitality
To hire Darren McGrady for an endorsement, personal appearances, or book signing contact the experts at Celebrity Chef Network at booking@celebritychefnetwork.com  or 212-410-9879.