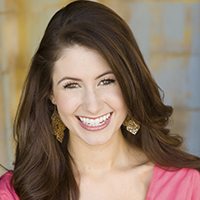 Chloe Coscarelli
Does Virtual Events:
TV Show: Yes
Cookbook: Yes
Restaurant: Yes
Cuisine: Healthy, Vegan
Fee Range: $20,000 – $50,000

Instrgram Followers: 80,839

TikTok Followers:
Biography:
Celebrity Chef Speaker, restaurateur and bestselling cookbook author for hire Chloe Coscarelli is perhaps best recognized as the winner of Food Network's baking competition TV series Cupcake Wars in 2010. She became the first vegan chef ever to win a culinary competition on TV and has since blossomed into a leading vegan voice in the culinary industry. Chloe has made a number of celebrity chef appearances on morning and daytime TV networks including NBC's TODAY Show, The Doctors on CBS and programs on CNN. In July of 2015, she opened her first restaurant called by CHLOE in NYC's West Village.
Chloe is a lifelong vegetarian who began to follow her passion for cooking and baking as a student at UC Berkeley. She held a summer internship position at Millennium, a gourmet vegan restaurant in San Francisco that sparked her interest in vegan fair and led to her enrollment at The Natural Gourmet Institute in New York City. Chloe also took courses at Cornell University, enrolling in their Plant-based Nutrition program.
Following her big win on Cupcake Wars, Chloe published 3 bestselling cookbooks titled Chloe's Kitchen (2012), Chloe's Vegan Desserts (2013) and Chloe's Vegan Italian Kitchen (2014). Coupled with her latest restaurant venture, Chloe is at the forefront of bringing tasty vegan cuisine to mainstream dining.
Would your organization like to hire Chloe Coscarelli for your upcoming event or marketing campaign? Let a qualified celebrity chef booking agent help find the perfect celebrity chef speaker for you! A celebrity chef speaker can create a dynamic event and add energy and excitement to your event. Celebrity chef appearances can consist of a cooking demonstration, personal appearances or a keynote speech. If you would like to hire Chloe Coscarelli or are interested in exploring other celebrity chefs please call Celebrity Chef Network at 212-410-9879 or email booking@celebritychefnetwork.com to speak with a celebrity chef agent to discuss top celebrity chefs available for your organization and event.