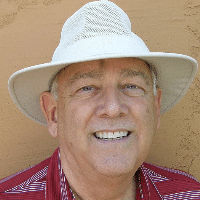 Dave Eckert
Does Virtual Events:
TV Show: Yes
Cookbook: No
Restaurant: No
Cuisine: Celebrities in Food, Wine Expert
Fee Range: $20,000 – $50,000

Instrgram Followers:

TikTok Followers:
Biography:
Celebrity speaker Dave Eckert brings more than 25 years of experience in broadcasting, food and dining reporting, and a passion for food and wine to the table in his Emmy award winning show Culinary Travels with Dave Eckert.  Before he landed the hit show, which airs across 160 Public Broadcasting affiliates across the country, he worked as a reporter covering news, sports, and weather before he found his niche in food when he was hired by Chicago superstation WGN-TV to help produce, report, and edit "What's Cookin' Chicago." During his tenure with What's Cookin' Chicago, Eckert developed an incredible knowledge for food, and got to meet some of the world's most talented chefs including Julia Child. This local foodie show in Chicago drove Dave to create his own show Culinary Travels with Dave Eckert. The 30-minute weekly television program features Dave traveling the globe to regions renowned for their amazing dining, wine production and agricultural products.  Dave has built quite the following with the show, and has been recognized twice by the Academy of Wine Communications for his work. In addition to his television work, Eckert has become known as one the world's most prominent food, wine, and spirits connoisseurs.  The dining expert has a collection of about 3,000 bottles of wine and spirits in his home cellar, with many bottles coming from regions the Culinary Travels host has visited for his show, such as Italy, France, Australia, New Zealand, Chile, Scotland, Mexico, and Kentucky. Additionally, Dave Eckert enjoys cooking and pairing wine with tasteful cuisine, and can be found teaching cooking and wine classes at the Culinary Center of Kansas City. He also writes a regular column for the nationally distributed Kansas City Bullsheet, and is a frequent contributor to the James Beard award wining Food section of the Kansas City Star newspaper.
Cooking demonstrations, endorsements, personal appearances, PR campaigns, speaking engagements, hire, book, we represent, contact, find celebrities, chefs and agents for Dave Eckert. If you want to find the representation, PR firm, marketing company, corporate consulting, speaking agent, to book or hire Dave Eckert, Celebrity Chef Network is the agency of corporate consulting for your program. Our booking agents are the best in the business for consulting companies, agencies and universities in finding fees, availability and interest for celebrity chefs like Dave Eckert for any type of event, appearance, speaking engagement, endorsement, corporate event, motivational speech, PR campaigns, etc. Call Celebrity Chef Network at 212-410-9879 or email booking@celebritychefnetwork.com.  Our booking agents are here to help you hire your Celebrity Chef now.