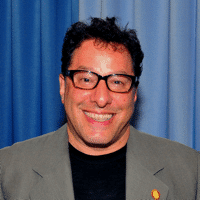 Evan Goldstein
Does Virtual Events:
TV Show: Yes
Cookbook: Yes
Restaurant: No
Cuisine: Wine Expert
Fee Range: $20,000 – $50,000

Instrgram Followers:

TikTok Followers:
Biography:
Evan Goldstein was able to learn the art of cooking at a young age. His mother is a chef as well and made sure her son knew his way around the kitchen. Evan was somewhat of a prodigy during his younger days because of the skills he possessed. He is doing very big things out of the kitchen as well including putting his input into wine and food magazines world-wide.
Celebrity speaker Chef Evan Goldstein is one of the nation's top food and wine connoisseurs. He became the youngest to accomplish the task of passing the Master Sommeliers test in 1987 when he took the test; however the record has since been broken. Evan is now one of eighty-five people to have the honor of saying they passed. The test was established to encourage a higher quality of knowledge amongst those interested in the food and wine industry. The first test was held in the UK in 1969 and since then has become an international exam. Chef Evan has cooked in famous restaurants all over the world including places like Paris France, Nappa Valley, and San Francisco. His talent came from what his mother, Joyce Goldstein, taught him. Since 1990 Evan has been diligently working to improve the education of food and wine lovers. He has created educational programs and opened schools partnered with wine companies. He is so well knowledgeable in the Sommeliers test he currently is for hire to train those ready and willing to take on the task of passing the test. Evan also serves as an advisor for the National Restaurants Association's Educational Foundation.
Evan is not only a chef, but also a published author. He is the author of "Five Star Service: Your Guide to Hospitality Excellence" and "Perfect Pairings: A Master Sommelier's Practical Advice for Partnering Wine with Food". The books include how to prepare for the Sommeliers test as well as basic hospitality knowledge, and a few recipes and menu options.
Cooking demonstrations, endorsements, personal appearances, PR campaigns, speaking engagements, hire, book, we represent, contact, find celebrities, chefs and agents for Evan Goldstein. If you want to find the representation, PR firm, marketing company, corporate consulting, speaking agent, to book or hire Evan Goldstein, Celebrity Chef Network is the agency of corporate consulting for your program. Our booking agents are the best in the business for consulting companies, agencies and universities in finding fees, availability and interest for celebrity chefs like Evan Goldstein for any type of event, appearance, speaking engagement, endorsement, corporate event, motivational speech, PR campaigns, etc. Call Celebrity Chef Network at 212-410-9879 or email booking@celebritychefnetwork.com.  Our booking agents are here to help you hire your Celebrity Chef now.