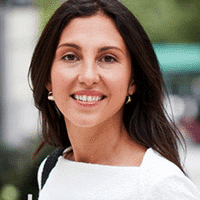 Gina Homolka
Does Virtual Events:
TV Show: No
Cookbook: Yes
Restaurant: No
Cuisine: Garden to Table, Healthy, Organic, Vegan, Writer/Blogger
Fee Range: $20,000 – $50,000

Instrgram Followers: 460,138

TikTok Followers:
Biography:
Celebrity chef for hire Gina Homolka is a photographer, NY Times bestselling author and recipe developer behind the popular Skinnytaste.com brand. Gina's passion for delicious food and photography led to the creation of Skinnytaste in 2008. The website has since grown into a go-to source for healthy, low-fat, family-friendly meals and special diet plans reaching over 3 million visitors each month. Gina bases her recipes around all-natural, easy-to-find ingredients that help families create and enjoy tasty low-calorie meals.
As a mother of 2, Gina understands the plight of moms who are always on the go. It is often hard to plan healthy meals while trying to maintain a busy, active lifestyle so Gina sought to use her experiences and recipes to make it easier for those on the go to still get the nourishing meals they need to live healthy. In addition to recipes, Gina answers cooking questions and provides reviews and little health tips for website visitors interested in learning more about her special diet plans. She also highlights the use of seasonal ingredients that make it easier for moms to plan healthy meals year-round.
In September of 2014, Gina released her first cookbook titled The Skinnytaste Cookbook: Light on Calories, Big on Flavor inspired by her favorite recipes from Skinnytaste.com. The book is now a NY Times bestseller. Gina has also worked closely with Weight Watchers and all her recipes include portion control suggestions and Weight Watchers Points.
Would your organization like to hire Gina Homolka for your upcoming event or marketing campaign? Let a qualified celebrity chef booking agent help find the perfect celebrity chef speaker for you! A celebrity chef speaker can create a dynamic event and add energy and excitement to your event. Celebrity chef appearances can consist of a cooking demonstration, personal appearances or a keynote speech. If you would like to hire Gina Homolka or are interested in exploring other celebrity chefs please call Celebrity Chef Network at 212-410-9879 or email booking@celebritychefnetwork.com to speak with a celebrity chef agent to discuss top celebrity chefs available for your organization and event.