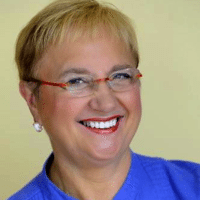 Lidia Bastianich
Does Virtual Events:
TV Show: Yes
Cookbook: Yes
Restaurant: Yes
Cuisine: Italian
Fee Range: $50,000 – $100,000

Instrgram Followers:

TikTok Followers:
Biography:
Lidia Bastianich is a best-selling cookbook author, television chef favorite, and owner of four New York City restaurants.  Her specialty is in Italian and American-Italian style cooking.  Bastianich is no stranger to the television scene.  She began lining up cooking shows in 1998 and makes regular appearances on numerous television networks.
Bastianich launched Lidia's Italy in America in 2011; her fourth television series.  She launched the series through Tayola Productions; an entertainment company that produces high quality broadcast productions, of which Bastianich is both founder and president.  Bastianich and her daughter are now business partners and own several Italian restaurants including Felida, Esca, Becco and New York Times four-star award winning, Del Posto's in New York.  She also owns restaurants in Pennsylvania and in Missouri; both are a version of Lidia's and all serve her famous Italian cuisine.
Bastianich has several cookbooks, and has gained recognition as a best selling author for some of her cookbook contributions.  Bastianich's books include Lidia Cooks from the Heart of Italy, Lydia's Italy, Lidia's Family Table, Lidia's Italian-American Kitchen, Lidia's Italian Table and La Cucina di Lidia. Restaurants, books, and television are not Bastianich's only specialty.
Lidia is the mother of Joe Bastianich who stars as a judge alongside Gordon Ramsay and Graham Elliot on ABC's hit series, MasterChef.  In 2010,  Bastianich and her son Joe opened Eataly, the largest artisanal Italian food and wine marketplace in the New York City area.
Cooking demonstrations, endorsements, personal appearances, PR campaigns, speaking engagements, hire, book, we represent, contact, find celebrities, chefs and agents for Lidia Bastianich. If you want to find the representation, PR firm, marketing company, corporate consulting, speaking agent, to book or hire Lidia Bastianich, Celebrity Chef Network is the agency of corporate consulting for your program. Our booking agents are the best in the business for consulting companies, agencies and universities in finding fees, availability and interest for celebrity chefs like Lidia Bastianich for any type of event, appearance, speaking engagement, endorsement, corporate event, motivational speech, PR campaigns, etc. Call Celebrity Chef Network at 212-410-9879. Our booking agents are here to help you hire your Celebrity Chef now.