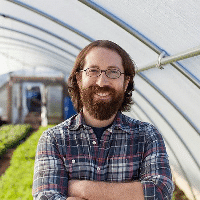 Jason Vincent
Does Virtual Events:
TV Show: No
Cookbook: No
Restaurant: No
Cuisine: American, Garden to Table
Fee Range: Under $10,000

Instrgram Followers:

TikTok Followers:
Biography:
Celebrity Chef Jason Vincent is the winner of Food & Wine magazine's Best New Chef of 2013 and aptly labeled the prince of pork for his expertise in the preparing of many pork dishes in the restaurant where he works as executive chef, Nightwood. After finding his love for the craft, Chef Jason went from washing dishes at a local Italian restaurant in Cleveland, Ohio to making his way to the highly praised restaurant in Spain, Restaurant Arzak. Restaurant Arzak is currently ranked the eighth best restaurant in the world. Jason's simple yet skilled cooking style creates delectable dishes that are not too overdone using ingredients made up of only the utmost desired flavors.
Chef Vincent also has cooked over the famous hardwood and apple wood fires during his time working at the revered Fore Street restaurant in Maine. In 2002, Fore Street was named as the 16th best restaurant in Gourmet Magazine's top Fifty Restaurants of the United States.
Located in Chicago, his Nightwood restaurant is a sister-restaurant of Lulu Café and Chef Jason Hammel. Chef Vincent worked under Hammel for four years before helping Hammel to open Nightwood. During Jason's tenure at Nightwood, the restaurant has collected multiple accolades including Michelin Guide's Bib Gourmand Award for culinary value for a reasonable price, and making an appearance on Bon Appétit magazines "10 Best Dishes of 2010."
The restaurant is committed to furthering Lulu Café's farm-to-table philosophy with fresh local meats and produce. Nightwood's unique, hand-written menus showcase their ever-changing ingredients and new dish ideas as well as the ingenuity of their executive chef, Jason. Its contemporary design and simple yet diverse menu combined to make it the Chicago Tribune's "Best Neighborhood Restaurant" in 2011.
Cooking demonstrations, endorsements, personal appearances, PR campaigns, speaking engagements, hire, book, we represent, contact, find celebrities, chefs and agents for Jason Vincent. If you want to find the representation, PR firm, marketing company, corporate consulting, speaking agent, to book or hire Jason Vincent, Celebrity Chef Network is the agency of corporate consulting for your program. Our booking agents are the best in the business for consulting companies, agencies and universities in finding fees, availability and interest for celebrity chefs like Jason Vincent for any type of event, appearance, speaking engagement, endorsement, corporate event, motivational speech, PR campaigns, etc. Call Celebrity Chef Network at 212-410-9879 or email booking@celebritychefnetwork.com.  Our booking agents are here to help you hire your Celebrity Chef now.