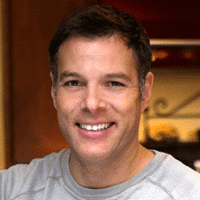 Joey Altman
Does Virtual Events:
TV Show: Yes
Cookbook: Yes
Restaurant: Yes
Cuisine: American
Fee Range: $20,000 – $50,000

Instrgram Followers:

TikTok Followers:
Biography:
Applying the perfect combination of culinary expertise and savvy entrepreneurship to his endeavors, Chef Joey Altman has blazed his way through the food and business industries. Altman began his career in 1989 when he launched the Caribbean inspired restaurant Miss Pearl's Jam House in Oakland, CA, marking the first of his many successful culinary ventures. With the achievement of his first restaurant, he then deiced to open a daring New American Cuisine eatery in 1998 entitled Wild Hare, a restaurant situated slightly south of San Francisco with a menu featuring dishes of wild game. Following his passion for food, Altman made 1998 his biggest year yet when he launched his television show Bay Café, which showcased the San Francisco Bay Area's eclectic food scene and went on to win three James Beard Foundation awards for its rich and innovative content. Altman even made his way to national television, working for the Food Network as a host for shows such as Appetite for Adventure and Tasting Napa; the former exploring the combination of gourmet cooking and the outdoors, and the latter showcasing the wine country of Northern California.
With so much experience to account for, Altman is now a restaurant and specialty food consultant with a wide range of clients. Since 2005 Altman has also been the chef spokesperson for Diageo Chateau and Estate Wines, which produces wines from places ranging from California to France. In addition to working in markets across the country, Altman also own a boutique restaurant in Mumbai, India. A popular eatery amongst the locals, it was voted Mumbai's best new restaurant, and its American chef was voted the 2011 Best Chef of India.
A veteran in the culinary arts with a remarkable business instinct, Altman specializes in public speaking events designed to bring gourmet quality cooking to the public's homes.
Cooking demonstrations, endorsements, personal appearances, PR campaigns, speaking engagements, hire, book, we represent, contact, find celebrities, chefs and agents for Joey Altman. If you want to find the representation, PR firm, marketing company, corporate consulting, speaking agent, to book or hire Joey Altman, Celebrity Chef Network is the agency of corporate consulting for your program. Our booking agents are the best in the business for consulting companies, agencies and universities in finding fees, availability and interest for celebrity chefs like Joey Altman for any type of event, appearance, speaking engagement, endorsement, corporate event, motivational speech, PR campaigns, etc. Call Celebrity Chef Network at 212-410-9879 or email booking@celebritychefnetwork.com.  Our booking agents are here to help you hire your Celebrity Chef now.