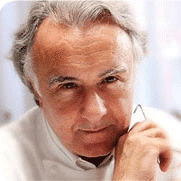 Alain Ducasse
Does Virtual Events:
TV Show: No
Cookbook: Yes
Restaurant: Yes
Cuisine: Classical French
Fee Range: $20,000 – $50,000

Instrgram Followers:

TikTok Followers:
Biography:
Hire Alain Ducasse through Celebrity Chef Network. Booking a celebrity chef requires an expert team. Let the booking agents at Celebrity Chef Network help you hire the best one for your brand or event. To contact Celebrity Chef Network, call 212-410-9879 or email booking@celebritychefnetwork.com.
BIO: Alain Ducasse's first apprenticeship began at the Pavillon Landais restaurant in Soustons and at the Bordeaux hotel school. Soon after, he began work at Michel Guerard's, Eugenie-les-Bains while also working at Gaston Lenotre. While at Moulin de Mougins, Alain learned the Provencal cooking methods which he is now known for.
His first chef position was in 1980 when he took over the kitchens at L'Amandier in Eugene Mougin. In 1981, Alain Ducasse became head chef at La Terrasse in the Hotel Juana in Juan-les-Pins and was later awarded two stars in the Red Guide.
As the Chef des Cuisines at the Hotel de Paris in Monte Carlo, he managed the hotel's high end Le Louis XV restaurant and after three years, Louis XV became the first hotel restaurant to be awarded three stars in the Red Guide. In 1995, Alain Ducasse went beyond the restaurant business and opened La Bastide de Moustiers. In 1996, he opened the Alain Ducasse restaurant in Le Parc—Sofitel Demeure Hotels in the 16th district of Paris, France.
Alain Ducasse made his way to the States and opened the Alain Ducasse restaurant in the New York City Essex house and here was also a recipient of the Red Guide's three stars, and three of Alain's restaurants are Michelin star winners. Among his accomplishments outside of the kitchen, he has opened a cooking school for the general public in Paris and another for chefs (ADF), and worked for the European Space Agency to develop better astronaut meals for space. Alain is available for cooking demonstrations, corporate appearances and endorsements.
BOOKS: Alain Ducasse Nature: Simple, Healthy, and Good, Asian Tapas: Small Bites, Big Flavors, At the Crillon and at Home Receipes by Jean-Francois Piege, Ducasse Made Simple: 100 Recipes from the Master Chef, Simplified for the Home Cook, Grand Livre De Cuisine: Alain Ducasse's Desserts and Pastries, Ducasse Flavors of France, Grand Livre De Cuisine: Alain Ducasse's Culinary Encyclopedia, Asian Tapas: Small Bites, Big Flavors, Diccionario del amante de la cocina / Cuisine Lover Dictionary, Spoon: Food & Wine, The Good Cuisine: 208 Recipes Easy and Inspired, Encuentros Con Sabor, Provence of Alain Ducasse, Harvesting Excellence, L' Atelier of Alain Ducasse: The Artistry of a Master Chef and His Proteges, Rencontres Savoureuses: Petit Traite De L'excellence Francaise, Ducasse Flavors of France
WHO REPRESENTS ALAIN DUCASSE: Celebrity Chef Alain Ducasse can be hired for endorsements and events in roles such as culinary consultant, event planner, public speaker, autograph signings, cooking demonstrations, hosting, Mommy Blogger events, SMTS, public relation campaigns, team building events and corporate hospitality.
To hire Alain Ducasse for an endorsement, personal appearances, or book signing contact the experts at Celebrity Chef Network at booking@celebritychefnetwork.com  or 212-410-9879.