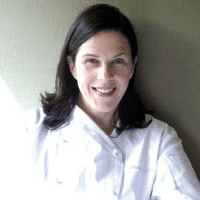 Barbara Lynch
Does Virtual Events:
TV Show: No
Cookbook: Yes
Restaurant: Yes
Cuisine: Italian
Fee Range: $20,000 – $50,000

Instrgram Followers:

TikTok Followers:
Biography:
Known for several successful and popular restaurants in Boston, celebrity chef speaker Barbara Lynch is regarded as one of Boston's, and America's, best chefs and restaurateurs. She gained her first accolade at a young age working as the executive chef at Galleria Italiana where she was named Food & Wine's Ten Best New Chefs in America.  In 1998 she opened her first restaurant in Boston, No. 9 Park, which quickly became renowned throughout the country, and was named one of the Top 25 New Restaurants in America by Bon Appétit and Best New Restaurant by Food & Wine.  She then went on to open her restaurants B&G Oysters, and The Butcher Shop in 2003. In addition to the restaurants, Barbara Lynch also started several other concepts such as 9 at Home, a catering company, Plum Produce, Stir, a demonstration kitchen and cookbook store, Drink, a bar dedicated to the craft of the cocktail, and Sportello, a modern Italian diner. In 2010 she opened a fine dining restaurant called Menton, and following suit of her other restaurants, it received numerous awards including Best New Restaurant by both Bon Appétit and Esquire magazines. It was also nominated as a James Beard Foundation Awards 2011 finalist for Best New Restaurant.
Chef Lynch has also been the recipient of several other awards over the years.  In 2003 the James Beard Foundation named her Best Chef Northeast.  Travel & Leisure named No. 9 Park one of the Top 50 restaurants in America, and No. 9 Park was named Best Restaurant, General Excellence by Boston Magazine. In 2007 Boston Magazine named Barabara Lynch Best Chef. Her restaurant Menton has gone on to become the first and only Relai & Châteaux property, a collection of the most beautiful restaurants and hotels in the world, in Boston and received AAA's Five Diamond Award as well as Forbes Travel Guide's Five-Star Award. She is currently the only female in the United States to hold the esteemed title of Grand Chef Relais & Châteaux.  In 2009 she was invited to join Doris Kearns Goodwin and Julia Child as a recipient of the Crittenton Women's Union's Amelia Earhart Award.
Barbara Lynch's recipes have been featured in Saveur, Boston Common, Bon Appétit, The New York Times, and Inc. magazine.  She has also made television appearances on Top Chef, Today, and has been featured as a judge on various occasions on the Food Network. Her first cookbook titled Stir: Mixing It Up in the Italian Tradition, received the Gourmand award for Best Chef Cookbook in the United States.
Barbara also established the Barbara Lynch Foundation in 2012, which is a non-profit organization working to empower Boston's youth to get up and out, and provide resources to create essential life skills.
Cooking demonstrations, endorsements, personal appearances, PR campaigns, speaking engagements, hire, book, we represent, contact, find celebrities, chefs and agents for Barbara Lynch. If you want to find the representation, PR firm, marketing company, corporate consulting, speaking agent, to book or hire Barbara Lynch, Celebrity Chef Network is the agency of corporate consulting for your program. Our booking agents are the best in the business for consulting companies, agencies and universities in finding fees, availability and interest for celebrity chefs like Barbara Lynch for any type of event, appearance, speaking engagement, endorsement, corporate event, motivational speech, PR campaigns, etc. Call Celebrity Chef Network at 212-410-9879 or email booking@celebritychefnetwork.com.  Our booking agents are here to help you hire your Celebrity Chef now.