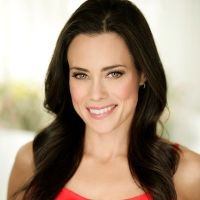 Keri Glassman
Does Virtual Events:
TV Show: No
Cookbook: No
Restaurant: No
Cuisine: Healthy, Writer/Blogger
Fee Range: $20,000 – $50,000

Instrgram Followers:

TikTok Followers:
Biography:
According to Nutrition Speaker Keri Glassman, managing your health involves improving and making better choices in every aspect of your life. Celebrity Nutritionist Keri has set her sights on helping America take control of their diets and live a healthier lifestyle. In addition to her own private practice, Keri's online health platform, Nutritious Life, encompasses all areas of one's daily life. From food to exercise to sleep, Keri takes pride in coaching others to better health using the whole person approach. Her writing talent has also given her another platform to share her tips and tricks on nutrition. She is a contributor to Food Network's Healthy Eats blog and has authored 4 published books and 2 ebooks on health and nutrition.
Keri discovered an interest in nutrition at an early age but it wasn't until she got to college that she began to follow her own nutritious game plan. She was an all-American lacrosse player at Tufts University and wanted to find the balance between building strength for lacrosse and still fitting into a pair of skinny jeans. Keri got her masters in nutrition from NYU and became a registered dietitian. Soon after A Nutritious Life was born. She has now developed her own line of food-based skin care products called Skin Appetit. She has also worked as a Health and Wellness partner for JW Marriott hotels and sits on the advisory board of Women's Health Magazine. Recently she partnered with Livestrong.com and was in charge of her own original YouTube video series featured on the Livestrong Women channel.
Keri embodies an entrepreneurial spirit that drives her not only to improve her own life but the lives of those around her.
She is a regular as a nutrition speaker on TV and talk shows including The Today Show, The Chew, The Rachael Ray Show, Good Morning America and countless others.
Keri is the perfect Health & Wellness Speaker to teach your audience about changes they can make to better every aspect of their lives.