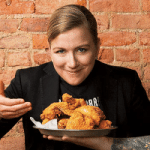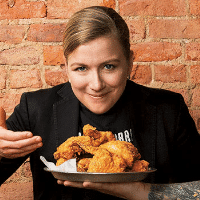 Ashley Christensen: 2014 is her year; restaurateur Ashley Christensen took home the James Beard Award for Best Chef in the Southeast in May and is the owner of 4 exceptional eateries that add the perfect amount of flavor and libations to the thriving downtown scene of Raleigh, NC. These restaurants provide the stage kitchens for Ashley's Stir the Pot cooking demonstrations that have taken place in the last few months and this week she welcomes Food & Wine Magazine's Best New Chefs of 2013, Andy Ticer and Michael Hudman to the festivities.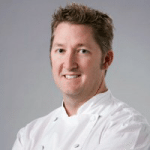 Tim Love: Picture celebrity chef and restaurateur Tim Love in the brownish, grainy footage from an old Western movie but instead of a six-shooter in his hip is his trusty spatula. The North Texas chef and restaurateur is heading out into the culinary landscape's Wild West to uncover America's next big restaurant on CNBC's new TV series Restaurant Startup which premiered on Tuesday night. Tim's new role as the co-host of what looks to be a great show with many celebrity chef appearances on CNBC should do wonders for his culinary career.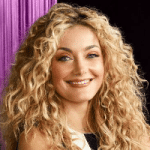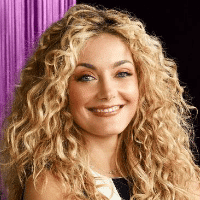 Waylynn Lucas: This sassy pastry chef has thrived in an L.A. food scene that at times seems dominated by male chefs and has develop her own unique enterprise of doughnut and coffee shops called Fronuts. After starring in the Bravo series Eat, Drink, Love about some of the L.A. food industry's top female chefs, Waylynn is now stepping into a new role as a restaurant consultant and guiding voice for America's next restaurateurs vying for the investment of Tim Love and Joe Bastianich on Restaurant Startup.
Andrew Zimmern: Batter up, and we're not talking cake batter Andrew! The longtime host of Travel Channel's Bizarre Foods will take the field at the MLB Legends and Celebrity Softball Game in Minnesota this weekend that takes place annually during the MLB All-Star Game Weekend festivities. The Minnesota native brings the perfect local flavor to a celebrity event that will also feature Minnesota sports heroes Adrian Peterson and Kevin Love. Who said all celebrity chefs could do was cook?!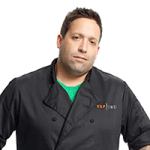 Mike Isabella: Long work nights and weekend hours combined with the rich eats of fine dining doesn't bode well for the health of most celebrity chefs, but Mike Isabella and several other industry chefs are embarking on a 12-week Biggest Loser-esque challenge to raise money for the non-profit organization Live to Fight. Kicking off on Monday, the chefs hope to emulate the success of a similar weight loss challenge held last year in which Mike, Bryan Voltaggio and other D.C. area chefs raised over $30,000 for the American Cancer Society.
Marcus Samuelsson: Marcus Samuelsson has topped the billboard charts, but his culinary expertise will be on display atop the H&M billboard in Times Square from July 12th to August 2nd. That's right; a $50 night out on the town could get you and that special someone at a table for 2 enjoying Samuelsson's creations high above the busy streets of New York City. The proceeds of this MasterCard dinner series will benefit Stand Up 2 Cancer, a charity that hits home for Samuelsson whose had several family members diagnosed with cancer in the last decade.
Chuck Hughes: Defeating Bobby Flay on Iron Chef of America ain't too shabby, eh? This Canadian celebrity chef and TV personality did just that and now often sits on the other side of the table as a judge on Chopped: Canada. This week he will appear at a DIESEL Store in Montreal to flip flapjacks for a big pancake breakfast to benefit the OneXOne charity that raises financial support for children in need. Sure his Cooking Channel series is called Chuck's Day Off, but Chuck never takes days off when it comes to using his position as a celebrity chef as a platform to help others.
Tom Douglas: This Friday locals in Seattle will finally get the chance to sharpen their cooking skills over drinks under the tutelage of one of the city's finest chef and restaurateurs at Tom Douglas's Hot Stove Society Cooking School. Tom and his talented staff will offer cooking classes, tequila and knife skills sessions (SEPARATELY) and a bar for after class happy hour. Sounds like this chef has built himself a new adult playground for the advancement of the culinary industry!
Michael Mina: Thanks to Dockers, Jim Harbaugh has traded in his infamous Dad pants for some fancy pants and thanks to award-winning celebrity chef Michael Mina, the 49er's faithful with have the option to enjoy some upgraded tailgate eats when they visit the new stadium come August. The die-hard 49er's fan turned celebrity chef will open a restaurant and pub at Levi's Stadium which will be open 7 days a week and feature a special tailgate section on the northeast side of the stadium on game days. Football fans, I think you've just found your favorite celebrity chef speaker!
Joseph Bonanno: To serve your community as a firefighter deserves due respect in and of itself, but America's greatest firehouse chef Joseph Bonanno is also responsible for feeding his firefighters healthy, low-fat meals that would eventually find their way into his 3 published cookbooks. Joseph knows a thing or two about firehouse eats and has joined celebrity chefs Kevin Sbraga and Pam Green as the judges of The Steak-Umm Firehouse Challenge Cookoff awarding one lucky chef with the grand prize of $20,000.
If you are interested in any of our Top 10 Trending Celebrity Chefs and would like more information on celebrity chef appearances, cooking demonstrations, endorsements, appearances, and more, please contact Celebrity Chef Network today by completing our contact form, by email: booking@celebritychefnetwork.com, or call us at (212)410-9879 today.