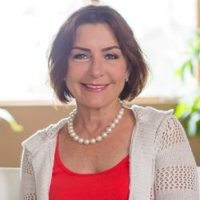 Cheryl Forberg
Does Virtual Events:
TV Show: Yes
Cookbook: Yes
Restaurant: No
Cuisine: Classical French, Healthy, Writer/Blogger
Fee Range: $10,000 – $20,000

Instrgram Followers: N/A

TikTok Followers:
Biography:
Celebrity Chef Cheryl Forberg is a trusted nutritionist and James Beard Award-winning chef who is best recognized as the head nutritionist on NBC's hit weight loss competition series The Biggest Loser since 2004. On the show, Cheryl helps teach the contestants about the importance of a healthy diet and shares her own cooking and nutrition tips to help the contestants maintain a healthy lifestyle long after their time on the show has ended. She has also been the lead author and/or co-wrote all of the New York Times bestselling Biggest Loser diet and exercise books. In August of 2015, American Pistachio Growers (APG) hired Celebrity Chef Cheryl Forberg as a new brand ambassador to educate consumers on the benefits of pistachios as a healthy snack.
After graduating from the California Culinary Academy, Cheryl worked abroad in France before returning to California to help open Celebrity Chef Wolfgang Puck's restaurant Postrio in San Francisco. After several years spent in commercial kitchens, Cheryl began working as a private chef for Star Wars director George Lucas and his family. During this time she went back to school to dig deeper into the world of nutrition and proper dieting. She graduated from the University of California at Berkeley with a degree in Nutrition and Clinical Dietetics and certification as a registered dietician.
Before finding her way onto the set of The Biggest Loser, Celebrity Chef Cheryl Forberg worked as a research dietician at Cedars Sinai Hospital in Los Angeles. She also helped with recipe development for the UCLA Department of Clinical Nutrition. Cheryl has dedicated her life to better understanding the scientific facts behind properly engineered diets. In addition to The Biggest Loser book series, Cheryl co-athuored the James-Beard Award-winning New Mayo Clinic Cookbook released in 2005. She is now a regular contributor to the Huffington Post and the Washington Post.
Celebrity Chef Cheryl Forberg is available for a variety of Celebrity Chef appearances including Celebrity Chef speaking engagements and cooking demonstrations.