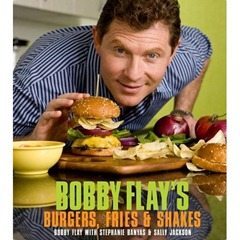 After recently entering the competitive burger market of Washington D.C. Food Network star Bobby Flay has decided to expand his franchise. Luckily Flay does not have to hire a celebrity chef for this establishment as his own Food Network stardom should bring the patrons in – at least to begin with. The new location is in College Park on the University of Maryland's campus.
The first, Bobby's Burger Palace was opened downtown on K Street and has been received with mixed reviews. The Washington Post's Tom Sietsema scorned the establishment's meat as having "very little flavor". Bobby Flay is known for the quality of his restaurants so it comes as some surprise that his new burger joint has come under such fire. Perhaps it is because Ray's Hell Burger and Five Guys (other favorite D.C. burger stops) do not need to hire a celebrity chef or use Food Network fans to pack the seats.
Flay will surely not have a problem generating revenue in College Park. The state university of Maryland offers a great combination for any restauranter – disposable income and intoxicated students. The students of College Park (famous for their partying antics) are certainly no strangers to the drunk munchies. These same patrons could not care less about whether the burgers are gourmet or even really tasty – their preference is just that they are affordable and available after midnight.
Essentially Bobby Flay's mainstream Food Network audience, who loves any chance they get to see restaurants hire a celebrity chef to get business, rather it serves troughs of food to hungry coeds.
Although this is not specifically the goal of Bobby's Burger Palace, the income it generates will certainly not be frowned upon.
Contact Bobby Flay's Booking agent for a  cooking demonstration. To hire Bobby Flay, fill out our Contact a Celebrity Chef form.