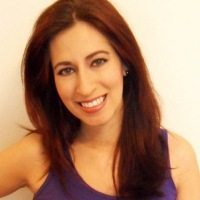 Cindi Avila
Does Virtual Events:
TV Show: No
Cookbook: Yes
Restaurant: No
Cuisine: Garden to Table, Healthy
Fee Range: Under $10,000

Instrgram Followers:

TikTok Followers:
Biography:
No one knows vegetarian and vegan food better than chef, public relations specialist, spokesperson and Celebrity Chef Speaker Cindi Avila. Her extensive knowledge about food and her experience in front of the camera makes her the perfect pick for her most recent endeavor as the celebrity spokesperson for innovative vegetable brand Veggie Patch. Because she personally serves her family the brand, she feels that it is a natural fit and is very excited to share her interest with other consumers to incorporate more vegetables into their diets.
After working in several restaurants, Cindi's love and passion for food grew immensely so she decided to take her culinary ventures to the prestigious Natural Gourmet Institute in New York City where she graduated from the Chef's Training Program.
She has not only been featured in numerous Food Network series, including Chopped, won TLC's reality and cooking competition Dinner Takes All, and was even filmed cooking for The Real Housewives of New York City. Cindi starred in several episodes her self-produced show titled Green Goddess as well as appeared on news outlets including Fox News, ABC, CBS, NBC, and Bravo's Pregnant in Heels.
From there, Cindi served as a spokesperson for Lightlife, one of the biggest vegetarian food companies in the nation and gained insight on the best way to get the "meat-free message" to the world. Her recipes have been featured in the New Greengrocer Cookbook and she put together the Good Morning America cookbook for the iPad. In addition to her television appearances, she is the owner of Green Goddess Public Relations Company, where she recognizes how to get products on TV and how to craft them.
Cindi devotes her spare time through her "No Meat No Problem" and "Green Goddess Food" blogs. She uses these as a means for people to gain awareness about a green lifestyle as well as to provide benefits of eating healthier.