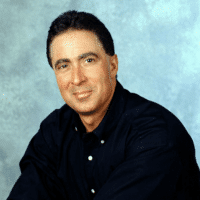 Keith Famie
Does Virtual Events:
TV Show: Yes
Cookbook: Yes
Restaurant: Yes
Cuisine: American
Fee Range: $10,000 – $20,000

Instrgram Followers:

TikTok Followers:
Biography:
As a travel and culinary enthusiast, Chef Keith Famie has seen it all. Famie began his cooking career in the 1970's while abroad in Europe, finding his passion for culture and cuisine inside the kitchens of Monte Carlo and Brussels. In the early 1980's, he worked as a chef at Chez Raphael, and in 1988 he debuted his restaurant Les Auteur in Michigan. Both he and his eatery soon gained notoriety in 1989 when it was named as one of the Best New Restaurants in the country by Esquire magazine, the same year that Famie was announced as one of Food and Wine Magazine's Best New Chefs.
As the years progressed, Famie was eventually offered a position at Forte restaurant as Chef de Cuisine in 1996, which was named as one of Esquire magazine's Best New Restaurants of the Year in 1997. After several years of success at the restaurant though, Famie decided that it was time to make his jump to television. In 2001, Famie partnered with Food Network to create his television show Keith Famie's Adventures, which followed Famie as he explored the world's diverse foods and cultures. He utilized his travel experience in 2002 and 2003 when he published his books Famie's Adventures in Cooking and You Really Haven't Been There Until You've Eaten the Food.
In addition to his culinary endeavors, Famie is involved in a variety of philanthropic efforts. An advocate of children's organizations, he often travels to various schools to speak to them about the world's rich foods and cultures. In addition to his speaking events, he has filmed a variety of human-interest documentaries, which have won a total of nine Emmys overall. He is also an active member of the non-profit organization Rainbow Connection, which raises money for children with life threatening illnesses. Famie truly does embody a worldly and accomplished chef with the passion to speak about the lessons he has learned through his culinary journeys.
Cooking demonstrations, endorsements, personal appearances, PR campaigns, speaking engagements, hire, book, we represent, contact, find celebrities, chefs and agents for Keith Famie. If you want to find the representation, PR firm, marketing company, corporate consulting, speaking agent, to book or hire Keith Famie, Celebrity Chef Network is the agency of corporate consulting for your program. Our booking agents are the best in the business for consulting companies, agencies and universities in finding fees, availability and interest for celebrity chefs like Keith Famie for any type of event, appearance, speaking engagement, endorsement, corporate event, motivational speech, PR campaigns, etc. Call Celebrity Chef Network at 212-410-9879 or email booking@celebritychefnetwork.com.  Our booking agents are here to help you hire your Celebrity Chef now.