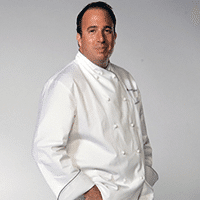 Michael Schlow
Does Virtual Events:
TV Show:
Cookbook:
Restaurant:
Cuisine:
Fee Range: Under $10,000

Instrgram Followers:

TikTok Followers:
Biography:
Hire Michael Schlow through Celebrity Chef Network. Booking a celebrity chef requires an expert team. Let the booking agents at Celebrity Chef Network help you hire the best one for your brand or event. To contact Celebrity Chef Network, call 212-410-9879 or email booking@celebritychefnetwork.com.
NETWORKS: Bravo, CBS, ABC, NBC, Food Network
SHOWS: Top Chef Masters, CBS Morning Show, Good Morning America, Nightline, the Today Show
CHARITIES: A Dinner of Hope (black-tie event benefiting children with AIDS)
BIO: Celebrity Chef Michael Schlow is the Executive Chef and Owner of Radius, Via Matta and Alta Strada restaurants located in Boston. He is widely recognized as one of the leading chefs in the United States and has helped shaped the Boston restaurant scene.
Schlow moved to Boston from New York City in 1995 and opened the doors to Radius, his first restaurant, in 1999. Radius, which features Modern French cuisine, was soon hailed as the "Best Restaurant" in Boston and was recognized as one of the top "25 Best American Restaurants by Gourmet, "Best New Restaurant" by Food & Wine magazine and "Best New Restaurants in America" by Esquire. The following year, Chef Schlow was awarded the 2000 James Beard Award of Excellence for "Best Chef in the Northeast," was named "Best Chef in the Country" by Sante, and was given the "Robert Mondavi Culinary Award of Excellence" which is awarded to only six chefs per year. In 2006, Radius received Boston's highest culinary honor, a perfect 4-star review by the Boston Globe, one of only two restaurants to hold that honor.
Chef Michael Schlow graduated from the Academy of Culinary Arts in New Jersey and began his culinary career with renowned New York restaurateur Pino Luongo. Chef Schlow develop a philosophy of "less is more," something that can still be seen in the elegant dishes he creates today.
The numerous awards bestowed on Chef Schlow solidify his status as one of the country's culinary heavyweights. He makes numerous television and festival appearances and even won a humanitarian award for his creation of A Dinner of Hope, a black-tie event benefiting children with AIDS. Celebrity Chef Michael Schlow is available for speaking engagements, endorsements, and cooking demonstrations.
APPEARANCES: The Masters of Food and Wine (Carmel, CA), The South Beach Food and Wine Festival, The World Culinary Summit (Dubai), and the World Gourmet Summit (Singapore)
BOOKS: It's About Time: Great Recipes for Everyday Life
WHO REPRESENTS MICHAEL SCHLOW: Celebrity Chef Michael Schlow can be hired for endorsements and events in roles such as culinary consultant, event planner, public speaker, autograph signings, cooking demonstrations, hosting, Mommy Blogger events, SMTS, public relation campaigns, team building events and corporate hospitality.
To hire Michael Schlow for an endorsement, personal appearances, or book signing contact the experts at Celebrity Chef Network at booking@celebritychefnetwork.com  or 212-410-9879.