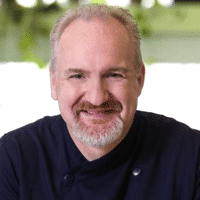 Art Smith
Does Virtual Events:
TV Show: No
Cookbook: Yes
Restaurant: Yes
Cuisine: Healthy, Southern
Fee Range: $20,000 – $50,000

Instrgram Followers:

TikTok Followers:
Biography:
Art Smith is by far one of the most well-known chefs to date. His southern expertise has attracted the likes of stars and famous individuals from over the entire world. With his high knowledge he is able to make a meal that will make you rethink what you favorite thing to eat actually will. His style will manipulate one's taste buds into thinking the best thing in the world was just set on the table.
Celebrity chef Art Smith knew he wanted to become a chef. He went to Florida State University and took internships with Walt Disney Magic Kingdom College Program and The Greenbrier in order to enhance his already blossoming skill set. He owns multiple restaurants which include Table Fifty-Two, Art and Soul, and Southern Art and Bourbon Bar to name a few. He is also an author of three award winning cookbooks. These accomplishments have led to him being called on by the most famous of celebrities to cook for them. For example, he has cooked for the like of Oprah Winfrey, which he did for over 10 years, President Obama, Lady Gaga, and even the current King of Sweden making his talent known across the world. Art has made regular appearances on shows such as Dr. Oz, The Oprah Winfrey Show, Iron Chef of America, and Good morning America and has also been on Extreme Makeover: Home Edition.
Art is the founder of   "Common Threads" a non-profit organization that teaches low-income kids how to cook for themselves using affordable meal recipes. Coming from Chicago it was inevitable for Art to see poverty his entire life. He made sure to give back in any way he can to change the city for the better. He made thousands of dollars for the charity by participating in the show Top Chef Masters.
Cooking demonstrations, endorsements, personal appearances, PR campaigns, speaking engagements, hire, book, we represent, contact, find celebrities, chefs and agents for Art Smith. If you want to find the representation, PR firm, marketing company, corporate consulting, speaking agent, to book or hire Art Smith, Celebrity Chef Network is the agency of corporate consulting for your program. Our booking agents are the best in the business for consulting companies, agencies and universities in finding fees, availability and interest for celebrity chefs like Art Smith for any type of event, appearance, speaking engagement, endorsement, corporate event, motivational speech, PR campaigns, etc. Call Celebrity Chef Network at 212-410-9879 or email booking@celebritychefnetwork.com.  Our booking agents are here to help you hire your Celebrity Chef now.