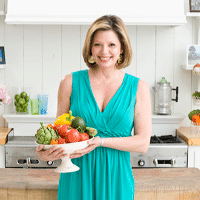 Daisy Martinez
Does Virtual Events:
TV Show: Yes
Cookbook: Yes
Restaurant: No
Cuisine: Mexican
Fee Range: $20,000 – $50,000

Instrgram Followers:

TikTok Followers:
Biography:
Brooklyn native Daisy Martinez knows a thing or two about the flavorsome palates and succulent tastes of the Spanish speaking world; after all, she was born to two Puerto Rican parents and has extensive familial connections all over Spain, Central America, and South America. Before she was a celebrity chef, Daisy acted and modeled in commercials, feature films, and print ads for notable companies such as AT&T and Ford. However, her dream came true when she took up her culinary studies at the French Culinary Institute and began training as a prep foods chef under Lidia Bastianich, Italian expert and mother to celebrity chef Joe Bastianich.
In 2005, Celebrity Chef Speaker Daisy's big break came when she landed her own television show entitled Daisy Cooks! on PBS. Along with her series came her corresponding cookbook, Daisy Cooks! Latin Flavors that Will Rock Your World, which went on to win the Gourmand World Cookbook Award for Best Latino Cuisine Cookbook in the World. Just a few years later Daisy crossed paths with Rachael Ray and her production company, and it was not long before Daisy's new show, Viva Daisy! was launched on Food Network. The fun and lighthearted series played on Daisy's affable personality and her love for life, her family, and food; her first show in Spanish, BORICUAS!, premiered on the Fox Mundo Network.
In addition to being a television personality and host, she has served as a contributor to widely read magazines Everyday with Rachael Ray, Siempre Mujer, Ser Padre, and Selecciones; she is also the author of two more award winning cookbooks, Daisy: Morning, Noon, and Night, and Daisy's Holiday Cooking.
Perhaps the only thing closer to Daisy's heart besides cooking is her family and heritage. One of Daisy's greatest joys is being a mother to her four children and supporting the Latino community. She has worked with charitable organizations such as such as The Committee for Hispanic Children and Families, The American Cancer Society, and New York Fire Department Museum Cook-Off.
Cooking demonstrations, endorsements, personal appearances, PR campaigns, speaking engagements, hire, book, we represent, contact, find celebrities, chefs and agents for Daisy Martinez. If you want to find the representation, PR firm, marketing company, corporate consulting, speaking agent, to book or hire Daisy Martinez, Celebrity Chef Network is the agency of corporate consulting for your program. Our booking agents are the best in the business for consulting companies, agencies and universities in finding fees, availability and interest for celebrity chefs like Daisy Martinez for any type of event, appearance, speaking engagement, endorsement, corporate event, motivational speech, PR campaigns, etc. Call Celebrity Chef Network at 212-410-9879 or email booking@celebritychefnetwork.com.  Our booking agents are here to help you hire your Celebrity Chef now.