These top celebrity chefs are ringing in the new year with some healthy resolutions! Each of them has a personal journey to wellness that influences the way they cook and operate their culinary businesses. It's also what makes each of them such great selections for celebrity chef speaking engagements pertaining to wellness. These are our Top Ten Chefs Keeping Fit This New Year: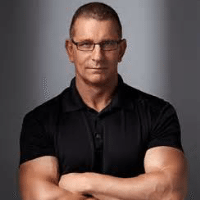 Robert Irvine– Robert Irvine is a well known fitness buff, military veteran and healthy celebrity chef. He is the author 7 books, all focusing on wellness. His most recent book, Family Table, specifically takes note of the important roles food and fitness plays in family bonding. Additionally he offers interactive cooking demos at event such as the 2018 Palm Beach Food & Wine Festival. In sponsorship with JetBlu, this event hosts thousands of guests annually and rapidly sells out of tickets. He is also featured at events such as the 12th annual Angels of the Battlefield Awards Gala. Currently, Robert is holding an essay contest where military families explain to Robert how they stay healthy in hopes of winning a one-on-one culinary experience with him.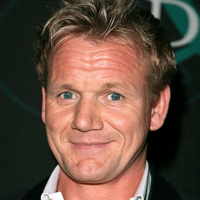 Gordon Ramsay– Gordon Ramsay is a top celebrity chef, restauranteur, and television personality. Currently, Ramsay holds 7 Michelin stars and is one of the 21 highest earning celebrities in the world according to Forbes. This comes as no surprise seeing as his cookware line with Argos reels in upwards of $120 million annually. Additionally, many know Ramsay as the hot-tempered host of Hell's Kitchen. What you may not know is that Ramsay is just as passionate about running as cooking. As a result, he has lost 50lbs competing in races such as the 2018 London Triathlon and Ironman. This healthy celebrity chef loves to share his passion for wellness, with his fans at cooking demos and special events. He even hosted a dinner at his British restaurant Bread Street Kitchen & Bar last September to launch his new 'Fit Food' menu.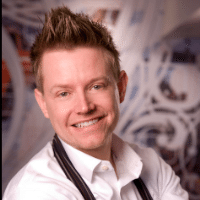 Richard Blais– Specializing in comfort food, Richard Blais understands the struggle it can be to stay slim. This January the Top Chef alum shared an old picture of himself on Instagram weighing astonishing 60lbs more than he does now. As a result, Blais guest starred on Bravo's The Feast to discuss how he transformed his habits. Worry not, this healthy celebrity chef still indulges in delicious fried food! He just recommends daily exercise and no binging. You too can enjoy Richard's enticing cuisine and conversation at cooking demos and appearances. For example, he attends the Smart Kitchen Summit, the leading convention for new culinary technology sponsored by GE Appliances and Barilla.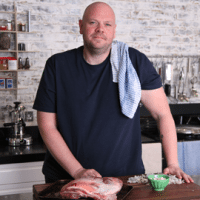 Tom Kerridge- If you're looking for a healthy celebrity chef that can satisfy both your taste buds and weight loss goals, Tom Kerridge is your guy! He is the author of five books, all delivering fresh, flavorful recipes. In 2019 he releases the latest edition, Lose Weight for Good: Full-flavour Cooking For a Low-Calorie Diet. Additionally he is host of a show by the same name and stars in a new BBC Series. The show follows Tom as he recruits eight families and teaches them to transform their eating habits. Similarly, you can see Tom encouraging his audience at the The Caterer Summit 2018 and Food Matters Live conference. Food Matters Live is an event bringing together hundreds of culinary organizations, 400 carefully selected speakers, and thousands of guests with one thing in common: sustainable nutrition.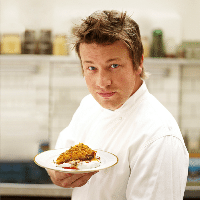 Jamie Oliver– Jamie Oliver is a healthy celebrity chef who believes everyone has a right to fresh food and wellness. Having lost 20lb himself, he participates in the UK's government initiative to reduce childhood obesity. Additionally, he signed on with grocery retailer Tesco in 2018 to create a series of tips and recipes for their promotional campaign. The Naked Chef host also authors over 30 books. While you may find some great recipes there, nothing quite measures up to a live experience. For example, Oliver offers fabulous live cooking demos and keynotes such as his now infamous TED speech.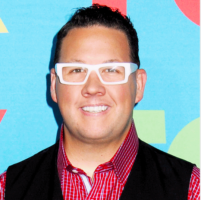 Graham Elliot– Graham Elliot is a celebrity chef known for his appearances on Masterchef, Iron Chef, and Top Chef Masters. Additionally, he is owner of the California restaurant, Macau. However, fans might be most impressed with Graham's staggering 150lb weight loss. The now trim and healthy celebrity chef spends more time focusing on pure flavors. Sure, Elliot offers nice variety in his cookbook, Cooking Like a Master Chef. However, Elliot has even more to offer at special appearances and cooking demos. For example, he is featured at the 2018 Cincinnati Wine & Food Experience which hosts other top celebrity chefs such as Martha Stewart, in addition to hundreds of local and national vendors.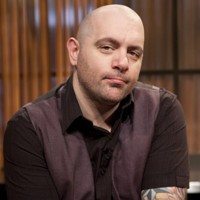 Chris Santos– Chris Santos is a New York City restaurant owner and Chopped judge. Understandably, it can be hard to keep off weight when you work with food all day. This past November, Jason opens up to Men's Health Magazine, sharing his 30 pound weight loss. Consequently, Santos exemplifies wellness to his followers, posting videos boxing at the gym. Reaping the benefits of his fat-burning workouts, Santos still enjoys all of his favorite meals. Similarly, you can recreate these recipes in your own kitchen with the purchase of his cookbook, Share. Otherwise, he performs book-signings, endorsements, and celebrity chef appearances on shows such as Wendy Williams and Rachel Ray. He also owns three restaurants in partnership with TAO Group, a hospitality company operating food, beverage and nightlife operations globally. Beauty and Essxex, Vandal, and Stanton Social are all celebrity favorite hangouts.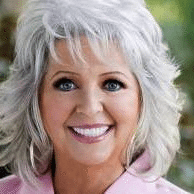 Paula Deen– At 71, Paula Deen looks and feels better than ever! The culinary icon has dropped over 40lbs since her Type 2 Diabetes diagnosis in 2009. Despite being known for her warm, buttery comfort food dishes, Paula now adapts her recipes to support her body. Initially, Paula says she removed all starchy ingredients from her kitchen. Now, the healthy celebrity chef focuses on moderation and replaces unhealthy fats like mayonnaise with probiotic-rich yogurt. To Illustrate, she adapts her fried-food recipes to be compatible with an air fryer in Paula Deens Air Fryer Cookbook. Currently, Paula promotes culinary products with her feature on Evine, QVC's main competitor. Additionally, Paula provides cooking demos at events such as the National Beta Convention.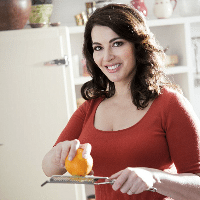 Nigella Lawson– Nigella Lawson is one of the most successful cookbook authors, selling over 10,000,000 cookbooks. She has starred in several BBC cooking shows, such as Nigella Express, and appears on Iron Chef America. Most recently, she debuts her svelte figure as the host of BBC's At My Table. She focuses on moderation and healthy lifestyle, a message she emphasis to her viewers. As a healthy celebrity chef with recipes approve by former First Lady, Barbara Bush, you can't go wrong with Nigella. Enamoring her audience, she is perfect for cooking demos and celebrity chef speaking engagements. For example, she is set to share her experience with an exclusive feature at the National Convention Center Canberra, on February 4. National Convention Center Canberra is the largest convention center in Australia's capitol and organizes some of the leading business summits such as Associations Forum National Conference and ANZAHPE 2019 Conference.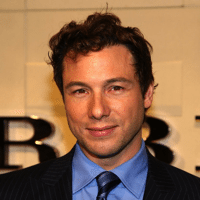 Rocco DiSpirito– Rocco Dispirito immediately comes to mind when you think of a healthy celebrity chef. But how did this NBC television personality become a celebrity health guru? Having dabbled with cleaner eating habits, it wasn't until Rocco was faced with high blood pressure and cholesterol that he changed his life. Now 30lbs down, Rocco advises celebrities like Kris Jenner on the diet plans. The New York Times best-selling author most recently released Rocco's Healthy & Delicious: More than 200 (Mostly) Plant-Based Recipes for Everyday Life. Additionally, you can find Rocco making celebrity chef appearances or repping his favorite products. He currently endorses Miracle Noodle, a zero calorie noodle brand owned by S&P Global, which he features in his book, Now Eat This.
Give us a call to learn more about rates, availability, and all the healthy celebrity chefs available to appear at your special event, trade show, or conference. Our chef booking agents have a top-to-bottom plan of action to execute a celebrity chef event flawlessly. Finally, Celebrity Chef Network will save you time and money in your search for the perfect celebrity chef speaker!