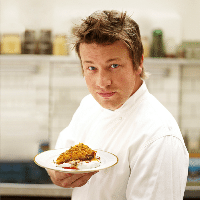 Jamie Oliver– 5 Ingredients: Quick & Easy Food
Jamie Oliver is a chef and television personality hosting several of his own television series throughout his career. Perhaps best known for The Naked Chef and Jamie Oliver's Food Revolution, he is a strong proponent of dietary improvements throughout America and the UK. Oliver even goes as far as to offer a free recipe subscription for those looking to better their health. As you can see in his TED Prize-winning speech, this a common topic in Oliver's keynotes. Most notably, he has authored over 30 cookbooks. His new cookbook is 5 Ingredients: Quick & Easy Food, debuting in January of this year. In addition, he signed on with grocery retailer Tesco in 2018, creating a series of tips and recipes for their promotional campaign. He is also promising participation in the UK's government initiative to reduce childhood obesity and promises to keep fans up to date on his strategies for improvement.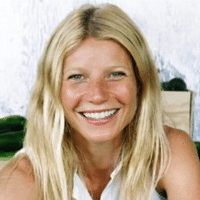 Gwyneth Paltrow– The Clean Plate: Eat, Reset, Heal
Gwyneth Paltrow is an exceedingly talented actress, singer, chef, and blogger. She is the author of 7 cookbooks, releasing The Clean Plate: Eat, Reset, Heal just this January. Unsurprisingly, The Clean Plate has been lauded with great reviews. Two of her most popular cookbooks, It's All Good and My Father's Daughter are NYT bestsellers. Similarly, Paltrow shares many of her favorite recipes on her $140 million digital lifestyle publication, Goop, which is also featured on Snapchat's discover page. These culinary creations range from extravagant dinners to beet juice detox smoothies. Paltrow is a prominent public figure who's undeniable passion for health encourages her fans to eat well and live well.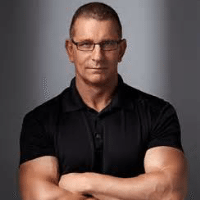 Robert Irvine– Family Table
Food Network star, Culinary Hall of Famer, and military veteran Robert Irvine is one of the top chefs for hire. Best known for his now 13 season television show, Restaurant: Impossible, Irvine travels the US, helping failing restaurants keep their doors open. He is also owner of Robert Irvine's Public House at Tropicana Las Vegas resort and his own gym, Gold's Gym Largo. The health nut has already written four books and owns Robert Irvine Magazine. Most recently adding Family Table to the list, this book differs from his previous publications. Family Table focuses on building bonds through healthy family habits such as food prepping. Offering cooking demos at events such as 2018 Angels of the Battlefield, Robert also creates an interactive food experience at Robert Irvine Live. This is a unique public appearance, inviting the audience to join Irvine on stage and participate in food preparation.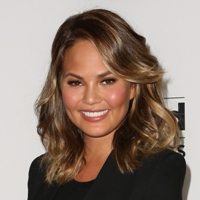 Chrissy Teigen– Cravings: Hungry for More
Debuting as a Sports Illustrated model, Chrissy Teigen has become a well known media personality and cookbook author. Infamous for sharing her not-so-model-friendly diet regimen on Instagram, Chrissy floods her account with mouth watering dishes. Her husband, John Legend, even gifted Chrissy with a giant cheese wheel for Christmas. Previously releasing Cravings in 2016, Chrissy is delivering just as many delicious recipes in Cravings: Hungry for More. The new cookbook is even part of Goodreads Choice Awards Best Food & Cookbooks list. Subsequently, Chrissy is host of Twitter's #CRAVINGSFEST, part of the NYC Wine & Food Festival. She can also be seen offering food demos on a number of talk shows or touting McDonalds in their 2018 dollar-menu commercial.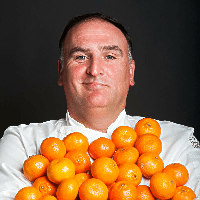 Jose Andres– Vegetables Unleashed
Jose Andres is a world renowned chef and entrepreneur. Through his parent company, Jose Andres ThinkFood Group, he manages several hotels, restaurants, food products and charitable organizations across the world. Andres has the honor of winning the 2018 James Beard Foundation Award for Humanitarian of the Year. He is also a nominee for 2018's Nobel Peace Prize for his humanitarian work. This includes disaster relief efforts in Puerto Rico, where Andres helped provide over two million meals after Hurricane Maria in 2017. Unstoppable, Andres is also set to releases his new cookbook in May 2019, Vegetables Unleashed. Andres believes that vegetables should life changingly delicious, a topic he speaks on at SXSW 2018.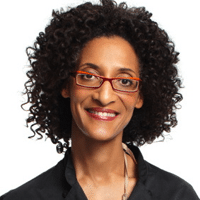 Carla Hall– Carla Hall's Soul Food: Everyday and Celebration
Carla Hall is easily recognizable for her role on The Chew and Top Chef. She is the author of three cookbooks, with Carla Hall's Soul Food: Everyday and Celebration coming out in October 2018. In this book, Carla gives readers a deeper insight to soul food with a plethora of veggie-based recipes. Additionally, Carla is the Culinary Ambassador for Sweet Home Cafe at the Smithsonian National Museum for African American History and Culture in Washington, D.C. Here she works to tailor a menu that connects with the rich history of African American culture. Passionate about her cooking, Carla excitedly offers book signings and chef demonstrations at events such as the 2019 WCR Conference.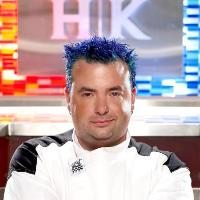 Jason Santos– Buttermilk & Bourbon: New Orleans Recipes With a Modern Flair
A born chef, Jason Santos grew up idolizing culinary masters like Julia Childs. Following his dreams, Jason has become a top celebrity chef. Since gaining notoriety as runner-up on Top Chef season 17, his restaurant business is booming. He owns Abby Lane Boston, as well as Buttermilk & Bourbon. Most impressively, Jason is opening a new restaurant, Citrus & Salt, as well as releasing his new cookbook this year. Buttermilk & Bourbon: New Orleans Recipes with a Modern Flair is an ode to Jason's passion for cajun cuisine. He shares this passion, recently offering a cooking a demo on the Today Show. Likewise, you can see Jason at the 2019 Nightclub & Bar Show coming up in Las Vegas.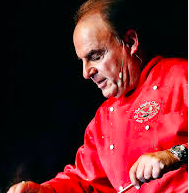 Andy LoRusso– Sing & Cook with Andy LoRusso The Singing Chef
Known as "The Singing Chef", Andy LoRusso made his big break publishing his iconic book, Sing & Cook Italian. As a result, Andy is also a successful recording artist. Traveling the world to engage his audience with musical cooking demos, his hobby has become an exciting career. In 2017, LoRusso published the 25th Anniversary Edition, Sing & Cook with Andy LoRusso The Singing Chef. Best of all, this edition is accompanied by his "That's Amore" CD, so you can enjoy Andy's complete culinary production at home. You can also se Andy live at his Taste of Italy Show. Here, Andy offers a 90-minute performance and four course meal for guests, satisfying their hunger both food and entertainment.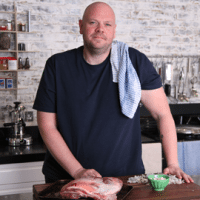 Tom Kerridge– Lose Weight for Good: Full-flavour Cooking For a Low-calorie Diet 
A Michelin-starred chef of Top Chef fame, Tom Kerridge releases his new cookbook in 2019. Lose Weight for Good: Full-flavour Cooking For a Low-Calorie Diet is inspired by his television series of the same name. He is also starring in a BBC series this year, with the title Tom Kerridge's Fresh Start. The show follows Tom as he recruits eight families and teaches them to transform their eating habits. With a passion for simple ingredients and fresh flavors, Tom is keen to share his lifestyle with others. As can be seen, Tom eagerly encoreges his audience at the Food Matter Live conference and The Caterer Summit 2018.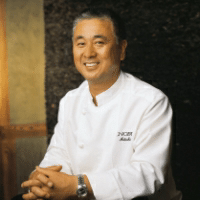 Nobuyuki Matsuhisa– Chicken Genius: The Art of Toshi Sakamaki's Yakitori Cuisine (September 18, 2018)
Best known for his highly successful restaurant chain Nobu, Nobuyuki is also a notable author. Having published seven cookbooks already, Nobuyuki's new cookbook is Chicken Genius: The Art of Toshi Sakamaki's Yakitori Cuisine. After opening his first restaurant in Peru, Nobuyuki developed a love for Peruvian ingredients and combined them with his skill in Japanese cuisine. It is this innovative fusion that makes the all seven Nobu restaurants so successful. Co-owned by Robert De Niro, Meir Teper, and Drew Nieporent, the Japanese fusion restaurant is a favorite of many celebrities. Recently making headlines, Las Vegas County Commissioner, Steve Sisolak identified October 19 as Nobu Day and presented Matsuhisa an De Niro with the key to the Las Vegas Strip. Nobuyuki Matsuhisa is an impressive entrepreneur, perfect for culinary consultations, demos, and book signings.