For companies and organizations looking to hire celebrity chef personalities in the coming months, this top trending list will give you a better idea which of your favorite celebrity chefs have been making headlines for new ventures and exciting celebrity chef appearances in the last few weeks.
But the list doesn't end here! Check out our full database of celebrity chefs for hire sorted by cuisine, cookbook titles, restaurants and TV shows.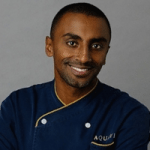 Marcus Samuelsson: Marcus is one of the most exciting and entertaining celebrity chefs for hire for celebrity chef events in 2017. Last Friday, this top celebrity chef announced he will be hosting a special dinner, cookbook signing, moderated Q&A and cooking demo at Restaurant Eugene in Atlanta on February 16th and 17th. Marcus will talk about the restaurant, recipes and stories that inspired his latest cookbook, The Red Rooster Cookbook. Outside of his own ventures, Marcus has also been a leading voice in the industry promoting better food sustainability methods. He advocates for the use of fresh, local ingredients at corporate conferences and industry functions.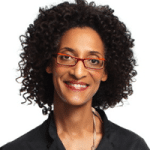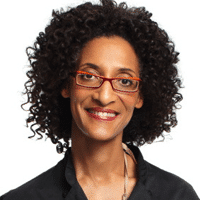 Carla Hall: Are you looking to hire celebrity chef personalities who are sure to light up the room at your next event? Well, hootie hoo! Carla Hall is for you! With her signature catchphrase and vivacious spirit, Carla is one of most vibrant and engaging celebrity chef speakers available. Most recently, she provided a live cooking demonstration during the Beaver Creek Winter Culinary Weekend celebration on January 21st. Carla was made famous by a number of celebrity chef appearances on Bravo's Top Chef. She was then cast as a co-host of the hit daily talk show The Chew. Carla specializes in tasty southern comfort food and opened her first restaurant, Carla's Southern Kitchen, in Brooklyn in 2016.
Hire top celebrity chef personalities at an affordable price through Celebrity Chef Network!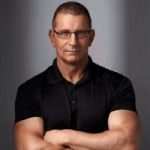 Robert Irvine: It's no secret that this famous celebrity chef speaker loves his health & fitness. He has written numerous health & fitness columns for major magazines and news outlets in addition to creating his own line of healthy foods and workout snacks. This year Robert is taking it a step further… you're looking at the newest co-owner of a Gold's Gym! Robert has helped open his own Gold's Gym location in Largo, Florida. The gym is complete with special amenities and training by Robert himself. Robert has continued to expand his reach outside of just the culinary industry. He constantly challengees others to take control of their health. He is a great choice for organizations booking celebrity chefs for health & wellness events, tradeshows or other special events centered around healthy eating and exercising.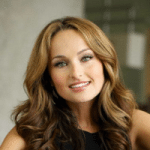 Giada de Laurentiis: Famous Food Network darling Giada de Laurentiis is already on the road again in 2017. Last week, Giada visited a girls leadership academy in North Carolina where she hosted a fundraising luncheon. She provided a live cooking demonstration, getting a little help from some attendees in the process! She also spoke about her many experiences as a top female personality in the culinary industry. Giada was just announced as a headlining celebrity chef speaker for this month's SOBEWFF. She will also headline the Vegas UnCork'd Conference in April. Her bubbly personality, style and grace continue to make her a top celebrity chef for hire for special events.
Celebrity Chef Network will work within your budget means to hire the best celebrity chef fit for your event needs.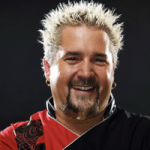 Guy Fieri: Pop culture icon and renowned celebrity chef Guy Fieri will once again be in the mix at the Super Bowl, the only thing changing is the city! Guy is in Houston this week to host The Players Tailgate Party for the second straight year. He will be providing attendees with the ultimate tailgate experience on Super Bowl Sunday. This will include great food, drinks, a DJ and special recipes from other top celebrity chefs. Guy is the perfect event host for any special event. It's no secret he knows how to capture the attention of the audience. Guy brings a certain buzz to the building that very few celebrity chefs can generate. Seeing Guy Fieri in the flesh is a moment your audience will never forget!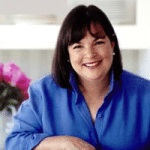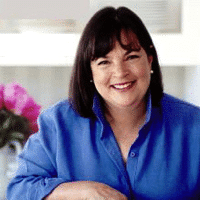 Ina Garten: The results are in, and none other than celebrity chef Ina Garten had the bestselling cookbook of 2016! Despite not releasing her cookbook Cooking For Jeffrey until October of last year, the Barefoot Contessa beat out Chrissy Teigen's cookbook Cravings with over 406,000 copies sold and counting. Ina's cookbook hit home with readers who indulge in the simple pleasures of cooking for family and friends. She recently made an appearance in St. Louis to promote the book and participate in her typical appearance format, a moderated Q&A, to discuss her inspiration in the kitchen and her storied career as a celebrity chef.
These top celebrity chef personalities range in fee from $50,000 – $150,000 and above depending on the event scope of work.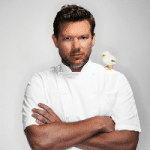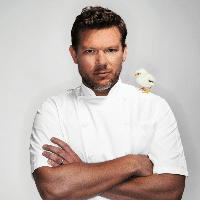 Tyler Florence: Celebrity chef Tyler Florence has blazed his own path in the culinary industry after building his own restaurant and retail kitchen store empire, creating a food app and wine label in addition to appearing as the host of several hit Food Network series. Now Tyler wants to help the future generation of celebrity chefs think outside the box in their food industry careers. He recently announced the opening his own culinary entrepreneurship program in conjunction with the International Culinary Center in Santa Clara. Tyler would make the perfect celebrity chef speaker for organizations looking to hire celebrity chef personalities who can speak specifically to the business side of the culinary industry.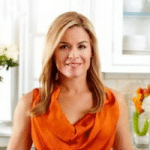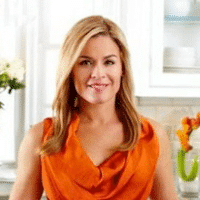 Cat Cora: Cat rose to fame as the first female contestant ever to compete on Iron Chef America and is currently a co-host and judge on the new cooking competition series My Kitchen Rules on Fox  with fellow celebrity chef speaker Curtis Stone. Cat made our list of top trending celebrity chefs because she's announced plans to open a new restaurant in NYC! This southern-style eatery will open in either March or April in West Village Manhattan. Away from restaurant plans and TV sets, Cat is an outgoing celebrity chef speaker. She is passionate about charitable causes that nurture nutritional education and combat global hunger-related issues.
Finding the right celebrity chef for your event starts with Celebrity Chef Network.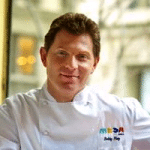 Bobby Flay: Legendary celebrity chef, restaurateur and TV personality Bobby Flay is making his way down south to Boca Raton, Florida in a few weeks for a string of celebrity chef appearances at the 2017 Downtown BBQ Throwdown. Bobby will be participating in a meet & greet and grand tasting session during the event and will also present the awards for the BBQ cooking competition. He has big plans for 2017 including expanding his immensely popular burger chain Burger Palace. Bobby is currently accepting new requests for appearance opportunities at corporate conferences, food festivals and other special events.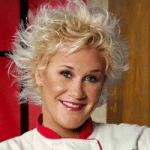 Anne Burrell: Fellow Food Network star Anne Burrell will also be traveling to Florida to make an appearance at the 2017 Downtown BBQ Throwdown being held on February 18th. Anne will be a main attraction, hosting her own live cooking demonstration in the afternoon prior to the BBQ competition. This week, Anne appeared on Good Morning America with her friend and celebrity chef Rachael Ray. They shared their favorite Super Bowl party recipes. Anne continues to be one of the most likable and bookable celebrity chef speakers for hire for events in 2017.
But the list doesn't end here! Check out our full database of celebrity chefs for hire sorted by cuisine, cookbook titles, restaurants and TV shows.
To hire celebrity chef personalities for your next corporate conference, tradeshow, fundraiser, or other special event, contact Celebrity Chef Network today. Our chef talent agency has an expert team of celebrity chef booking agents. We have experience booking celebrity chefs in a variety of different capacities for different executions. Whether you'd like the celebrity chef to provide a cooking demonstration, perform a meet & greet, celebrity chef speaking, event hosting, or cookbook signing, we will help you hire celebrity chef personalities in your budget range who will deliver a memorable experience for your audience! Contact Celebrity Chef Network via email at booking@celebritychefnetwork.com or call (212) 410-9879.