The beginning of the year is always an exciting time for celebrity chef talent agencies and top culinary personalities.
Hundreds of companies and organizations are in the planning stages of hosting annual national and local food & wine festivals and are in need of top celebrity chefs to provide cooking demos and other celebrity chef appearances at their event. Are you in the market to hire food festival chefs and don't know where to start your search? We can help! Taking a look at the lineups of other food festivals will give you a better idea of the top talent available for your own food & wine festival. Below is a list of famous celebrity chefs for hire who will be appearing at the Sun Wine & Food Fest held January 29-31 at the Mohegan Sun Resort & Casino in Connecticut: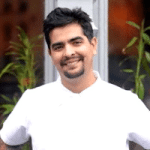 Aaron Sanchez: Aaron is an award-winning celebrity chef, TV personality, cookbook author and creator of his own scholarship fund for aspiring chefs. He makes many celebrity chef appearances as a judge on Food Network's Chopped. Furthermore, Aaron is the host of his own Cooking Channel series, Taco Trip. In addition to filming and overseeing his restaurants, Aaron makes frequent guest celebrity chef appearances at food festivals and events. Aaron makes cooking cool and is a down-to-earth guy who is sure to connect with your audience at your event.
The best food festivals come complete with cooking demos and appearances from top celebrity chefs!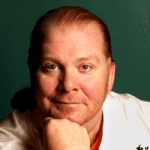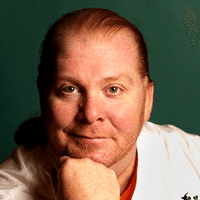 Mario Batali: Mario rose to fame as one of the founding forefathers of the Food Network back in the early 90's and currently appears as a resident host of ABC's daytime foodie talk show The Chew. Mario has over 26 restaurants scattered across the globe. In addition, he has 10 cookbooks to his name with his take on classic Italian fair and farm to table recipes celebrating local farmers. Mario's big personality fills any event hall at food festivals and special events. He is a culinary icon who will bring a special buzz to any event he attends.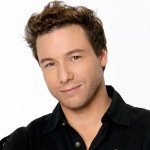 Rocco DiSpirito: When it comes to health & wellness in the kitchen, Rocco DiSpirito has emerged in recent years as a leading voice in successful dieting and healthy eating. Following his own 30-lb. weight loss journey, Rocco has championed his "Pound A Day Diet". His new diet cookbook is a NY Times bestseller. This diet has grown into a full blown lifestyle plan complete with a fresh food delivery service. Rocco uses his energy and passion for healthy cooking to inspire audiences. He challenges them to take hold of their health. He believes the first steps to living out a healthier lifestyle beginning with the food you eat.
Each of these chefs for hire bring different backgrounds, skills and personal stories to the table at your event.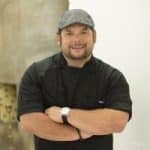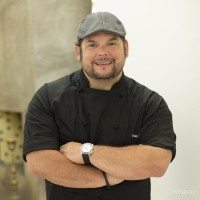 Brian Duffy: Celebrity chef Brian Duffy hails from a big Irish-Italian family that inspired his love for cooking at an early age. He loved how cooking brought people and families together. He has since built an impressive career out of his love for food and fellowship. Brian gained notoriety as a celebrity culinary personality on the Spike TV series Bar Rescue also starring Jon Taffer. He has made numerous celebrity chef appearances as a judge on Food Network's Beat Bobby Flay. In addition, he hosts the Today Show's annual St. Patrick's Day Irish Cook-off. Brian is a fun-loving, multi-talented culinary star available for personal appearances including cooking demos and celebrity chef speaking engagements.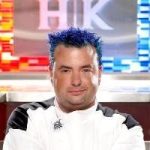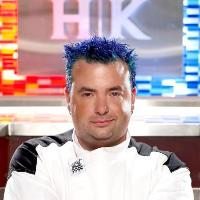 Jason Santos: You know you're headed for the big time when celebrity chef Gordon Ramsay gives you his stamp of approval! Jason first appeared on season 7 of Ramsay's Hell's Kitchen TV series. He won the award for fan favorite of the season that year. Jason sets his own standard in the kitchen as the owner & executive chef at Abby Lane & Back Bay Harry's located in Boston. He fuses new, molecular gastronomy techniques and exotic ingredients to create delicious bistro fare with an equally unique plated presentation. His flair for the creative makes for great live cooking demonstrations and celebrity chef speaking engagements at foodie events.
Celebrity Chef Network will book celebrity chefs for your event who fit your unique needs and event goals.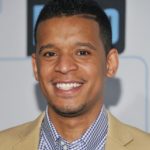 Roble Ali: Roble puts the celebrity in celebrity chef. Most notably, he's cooked for former President of the United States Barack Obama in addition to a host of Hollywood stars including Leonardo DiCaprio, Jack Nicholson, John Legend, Rihanna and the late Michael Jackson just to name a few. He now owns and operates his own catering business Roble & Co. which specializes in creating one-of-a-kind dining experiences for high-end clientele across the country and the world. You want to hire food festival chefs who will engage and enthrall your audience with their story. Hire celebrity chef Roble Ali to headline your next festival or trade show!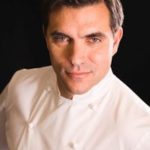 Todd English: Todd is a renowned chef, restaurateur, cookbook author and TV personality  who has been named to the James Beard Foundation's list of Who's Who In Food & Beverage in America. He is currently the host of a food travel series on PBS called Food Trip with Todd English. He makes celebrity chef appearances on cooking competition series such as Bravo's Top Chef and Food Network's Iron Chef. Todd is heralded as a fantastic host for special events and food festivals. In the past, he has hosted special events for the Super Bowl, the MTV Video Music Awards, the Sundance Film Festival and more.
No matter your event, there is the perfect celebrity chef out there to take it to the next level!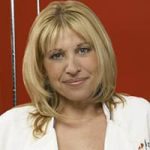 Betty Fraser: This San Francisco native is the co-owner of the Hollywood foodie hot spot Grub and operates her own catering business called As You Like It Catering. Betty specializes in California comfort food. Her restaurant has won numerous awards including Best Brunch Spot and Best Breakfast in Los Angeles. Many may recognize her from her celebrity chef appearances on Bravo's Top Chef and Top Chef Masters. If you are looking to hire food festival chefs with a West Coast flair, Betty is your gal!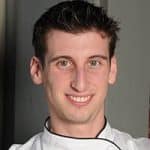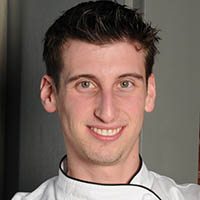 Chris Coombs: Chris is one of the up-and-coming celebrity chefs on the food scene who owns his own hospitality company operating 3 popular restaurants in the Boston area. He has been named to both Forbes Magazine and Zagat's list of "30 Under 30" personalities in addition to earning nominations from Food & Wine Magazine as one of the best chefs in the northeast. Chris has a passion for incorporating fresh, local ingredients into his dishes. He even has his own garden on the roof of his restaurant! Chris is a great celebrity chef for hire who offers a unique perspective on the future of the hospitality industry.
Contact Celebrity Chef Network today to hire a top chef to appear at your special event or food festival.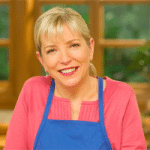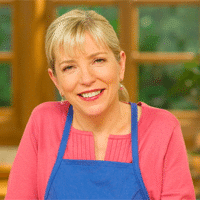 Sara Moulton: Sara is a beloved member of the culinary community who has been touted as one of the best recipe writers and cooking teachers in the industry today. From 1997-2012, Sara appeared as the lead on-air food editor for ABC's Good Morning America. In addition, she is a host of several of her own cooking series on the Food Network. She currently writes a weekly cooking column for The Washington Post called Sunday Supper. Sara's warm and charming personality has made her a hit at food festivals, trade shows and other special events.
Would you like to hire food festival chefs from the list above? Celebrity Chef Network has a team of expert celebrity chef talent agents at the ready to assist. Consequently, we have experience in booking the industry's most popular celebrity chefs for various appearances and celebrity chef speaking engagements. Contact us today via email at booking@celebritychefnetwork.com or call (212) 410-9879 to hire food festival chefs for your upcoming event. At the end of the day, we aim to please!