Searching for a Celebrity Chef for hire for your special event, conference or trade show? Contact Celebrity Chef Network today! Here's the Top 10 Trending Celebrity Chefs of the week: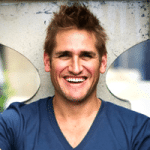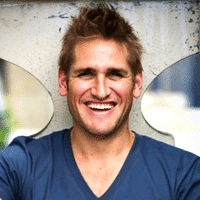 Curtis Stone: As Charlie Sheen would say, Curtis Stone is "winning"! Southern supermarket chain Winn-Dixie has just signed this Celebrity Chef to help launch a new program called Cooking With Curtis For Under $10. That's right, Curtis will be providing special new recipes each month that can be made for under $10. This news comes only weeks after he signed a new partnership with Princess Cruises. With his culinary empire expanding on land and sea, Curtis remains one of the top Celebrity Chefs for hire for cooking demos, trade show events and other Celebrity Chef speaking engagements.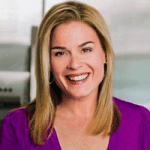 Cat Cora: Before her glory days as the first female Iron Chef on the Food Network, Celebrity Chef Cat Cora was just like you and me; facing life's inevitable challenges and trying to find herself. In her newest book released last week called Cooking as Fast as I Can, Cat takes readers outside the kitchen to chronicle her experiences on the road to becoming one of the most respected female Celebrity Chefs in the world. She is open to a variety of Celebrity Chef appearances including Celebrity Chef speaking engagements and cooking demos at trade shows and other events.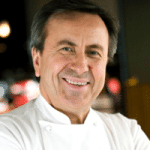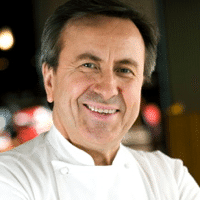 Daniel Boulud: Celebrity Chef Daniel Boulud will soon be bringing his award-winning classical French cuisine to the Palm Beach Food & Wine Festival from December 10-13. The star-studded guest list for this year's festival also includes Robert Irvine, Marc Murphy and Christina Tosi. Daniel is a regular on the food festival circuit who also makes Celebrity Chef appearances at corporate conferences and other special events. Hire a chef like Daniel Boulud if you are searching for a proven culinary veteran who truly knows how to use food as a means to connect with others.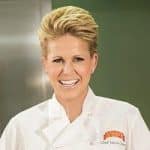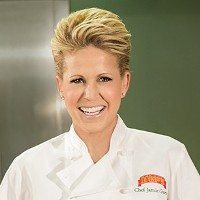 Jamie Gwen: If you're interested in booking a Celebrity Chef who can help your audience/guests kick start a healthier lifestyle, let Celebrity Chef Jamie Gwen come whip them into shape! Jamie is a former winner of Gordon Ramsay's Cutthroat Kitchen who has developed her own tips and tricks to healthy eating. This October she will be providing several cooking demos at the SHE Expo in Fort Wayne, Indiana. Contact our chef talent agency today to hire Celebrity Chef Jamie Gwen for your upcoming conference, event or trade show.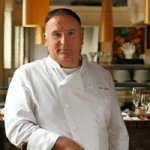 Jose Andres: Celebrity Chef Jose Andres is taking his signature Mexican cuisine out to the ballgame in a move that has Washington Nationals fans rejoicing. Chef Jose followed fellow D.C. Celebrity Chef Mike Isabella's lead and opened up a Pepe restaurant food truck just outside of right field. Chef Jose's charming personality and great sense of humor precede him and he's become one of our favorite Celebrity Chef for hire. If his commencement speech at GWU last year was any indication, Jose is fit to rock the stage at any event!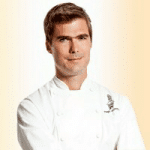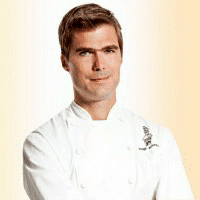 Hugh Acheson: Celebrity Chef Hugh Acheson is on an international tour visiting local foodie events and cooking six course meals at the World Expo in Milan. A Canadian born restaurateur, Chef Hugh makes his home in Georgia. He's setting the south on fire with his unique take on southern classics at his 4 distinct restaurants in Athens, Atlanta and Savannah. Booking a Celebrity Chef like Hugh Acheson for your trade show or event will bring a full flavored, cultural experience to all in attendance. Contact Celebrity Chef Network today to hire Celebrity Chef Hugh Acheson for your event.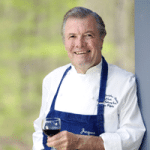 Jacques Pepin: Internationally celebrated Chef Jacques Pepin has served as Oceania Cruises executive culinary director for over a decade and next year he will host another special cruise for the cruise line. The 10-night trip through the Mediterranean will allow guests to mingle with this Celebrity Chef for hire and watch him live in action at an intimate cooking demo. He will also be singing copies of his over 20 published cookbooks and participating in meet and greets throughout the trip. He doesn't set sail to next November so there's still time for your organization to book Celebrity Chef Jacques Pepin for your upcoming trade show or event.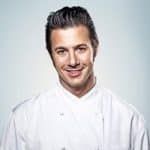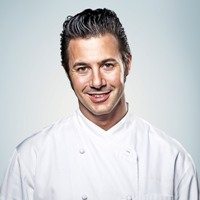 Johnny Iuzzini: Foodies at the Palm Beach Food & Wine Festival are in for the ultimate sugar rush when award-wining pastry chef Johnny Iuzzini comes to town this fall. Forbes has named him one of the 10 Most Influential Pastry Chefs in America and it's easy to see why. He is a charismatic force in the kitchen who loves to take his show on the road making regular Celebrity Chef appearances at corporate entertainment events and trade shows. Contact us to day to hire a chef like Johnny Iuzzini for your next special event.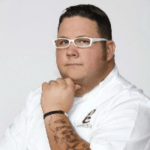 Graham Elliot: Azcentral.com's Food & Wine Experience is bringing in a Celebrity Chef of Master proportions to headline their first annual event this November. MasterChef judge and restaurateur Graham Elliot will be chopping it up with festival goers throughout the event including special meet and greets and a private cooking seminar. Based in Chicago, Celebrity Chef Graham touts 2 Michelin stars and makes regular Celebrity Chef appearances on Good Morning America, The Today Show and other daytime talk shows.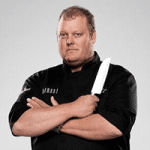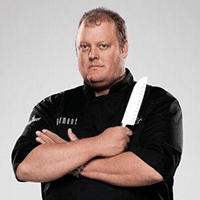 Beau MacMillan: Celebrity Chef Beau MacMillan won't have to travel far when he makes his way to the Palm Beach Food and Wine Festival in December. He is based in Arizona where he enriches the local culinary scene as the executive chef of Sanctuary at Camelback Mountain Resort. Chef Beau made a variety of Celebrity Chef appearances hosting events during Super Bowl XLIX in Glendale in February. His continued appearances on Food Network cooking competition series have made him one of the most popular Celebrity Chef for hire for west coast organizations.