The South Beach Wine & Food Festival held annually in February plays host to some of the biggest celebrity chef personalities in the industry every year. If your company or organization would like to book celebrity chef appearances in 2017, this list of top celebrity chefs appearing at SOBEWFF 2017 is a great place to start your search!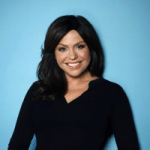 Rachael Ray: Celebrity Chef and Emmy award-winning TV host Rachael Ray will be drawing huge crowds when she makes her appearance at SOBEWFF 2017 next year. She is hosting Burger Bash, one of the top events at the festival, as well as a fun puppy playdate and happy hour. Rachael is a regular at the festival each year whose events are always sold out well in advance. When booking celebrity chefs for events, name recognition is one of the key ingredients to increasing attendance and excitement at your event. You'd be hard pressed to find a more popular, recognizable star in the culinary industry than Rachael Ray!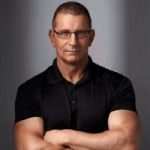 Robert Irvine: Robert rose to fame as a leading personality on the Food Network helping resurrect restaurants around the country on his show Restaurant: Impossible. He's had a busy 2016 away from the TV cameras opening new restaurant concepts, making personal appearances and launching a new daytime talk show on The CW in September. At SOBEWFF 2017, Robert will be hosting and guest judging a special cocktail showdown in Miami Beach. His commanding presence captures the audience during live appearances and he is open to a variety of different opportunities including celebrity chef speaking, live cooking demos, judging cooking contests, emceeing events and more.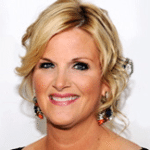 Trisha Yearwood: She sings. She cooks. She hosts her own TV show. What can't Trisha Yearwood do?! This country music star turned Food Network chef will be in south beach next February to host her own southern style brunch on the last day of the festival. Trisha's NY Times bestselling cookbooks and Emmy award-winning cooking series on Food Network are centered around classic southern comfort food recipes with a signature Trisha Yearwood twist. In the last several years, she has been a hit at local food festivals and trade shows as well as larger, corporate events including women's conferences and annual ceremonies.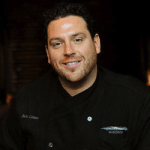 Scott Conant: Scott is a multi-talented celebrity chef who wears many hats as a TV personality, restaurateur, cookbook author and celebrity spokesperson. He will be joining top celebrity chefs Richard Blais and Andrew Zimmern to host a sold out TV in the Kitchen Dinner at SOBEWFF 2017. During the evening, Scott will cook up some of his favorite recipes for guests and share stories from his time behind the scenes on the TV set and in his restaurants. Scott is amongst the most accomplished celebrity chefs in the industry bar none and a great choice to make celebrity chef appearances at your upcoming event.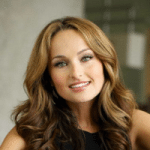 Giada de Laurentiis: Need a little Italian-American flavor at your next event or trade show? Hire Giada de Laurentiis! Giada is currently the star of her own wildly successful Food Network show as well as a special correspondent for NBC's Today Show. She will be guest hosting a dinner with celebrity chef Massimo Bottura during SOBEWFF 2017. At special events, Giada is the life of the party. Her bubbly personality helps create a fun atmosphere that engages audiences and encourages them to participate and ask questions. She remains one of the top requested celebrity chefs for events heading into 2017.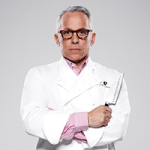 Geoffrey Zakarian: Iron Chef and Food Network personality Geoffrey Zakarian with be presiding over SOBEWFF 2017's Point Royal Clambake with fellow celebrity chefs Valerie Bertinelli, Gabriele Corcos and Debi Mazar. Geoffrey operates several Michelin-starred restaurants in New York as well as his own hospitality company based in NYC. Many fans recognize him best from his numerous celebrity chef appearances as a judge on Food Network's popular cooking competition series Chopped. Geoffrey fits the bill as a top celebrity chef for hire who is sure to deliver a memorable day for attendees at your next event!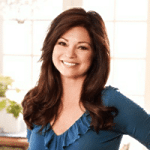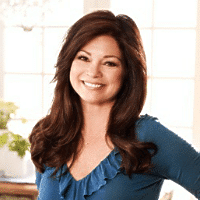 Valerie Bertinelli: In addition to co-hosting the Point Royal Clambake, TV star and celebrity chef Valerie Bertinelli will be hosting Barilla's Italian Bites on the Beach with Alex Guarnaschelli. Valerie is a 2-time Golden Globe award-winning actress who starred in shows including One Day at a Time, Touched by an Angel and Hot in Cleveland. She now hosts her own Food Network cooking series in addition to hosting/judging other network series including Kids Baking Championship and Food Network Star. If you're looking to book celebrity chef appearances in 2017, let Valerie Bertinelli show you why she's become one of the most beloved chefs in the industry!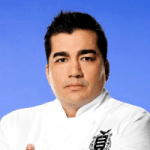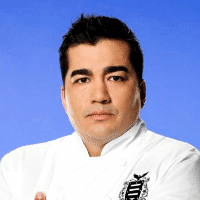 Jose Garces: Latin-American celebrity chef Jose Garces will be honored with a special tribute dinner at SOBEWFF 2017 hosted by celebrity chef Anthony Bourdain. Jose won the second season of The Next Iron Chef and has since built a booming restaurant empire under his company the Garces Group. He operates restaurants in over 6 major cities in the U.S. and has redefined modern Latin-American cuisine as we know it. He is also a prominent figure in the farm to table movement, having created his own farm on the east coast to supply his restaurants with fresh, local ingredients.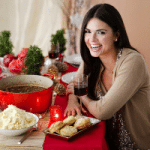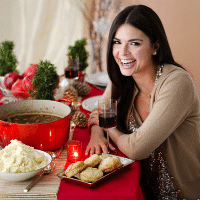 Katie Lee: Katie is the co-host of Food Network's hit show The Kitchen and a featured food & lifestyle contributor for major news networks and programs including The Early Show, the Today Show and Fox News. She will have a busy weekend at SOBEWFF 2017 as the host of a sponsored Oscar screening party and a dinner with Bobby Flay and Alex Guarnaschelli as part of the NY Times Cooking Dinner Series. Katie's wide-ranging experience as a TV personality make her a great choice for organizations looking to hire a celebrity chef as an event host or emcee.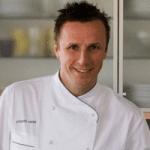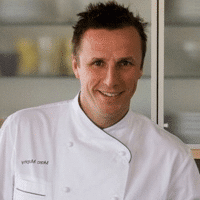 Marc Murphy: Celebrity Chef Marc Murphy will be headlining SOBEWFF 2017's Taste of Fort Lauderdale Series with a dinner and live cooking demo to be held at Sun Surf & Sand Restaurant. Marc is a celebrated restaurateur, author and Food Network personality known for his creative use of ingredients to spice up classic dishes from a variety of different cuisines. His experiences working in kitchens all over the world have given him a unique perspective on the industry and the role food plays in our daily lives.
To book celebrity chef appearances for your conference, trade show or special event, contact Celebrity Chef Network today via email at booking@celebritychefnetwork.com or call (212) 410-9879.