Below is a list of the top Celebrity Chef Speakers appearing at the South Beach Wine & Food Festival in just over a week. Contact us today if you are interested in booking Celebrity Chef personalities from this list for your next event!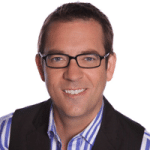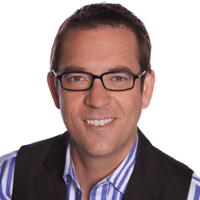 Ted Allen: Just imagine the joy on the faces of your attendees when they're chopping it up with Food Network host Ted Allen at your next event! Whether it be celebrity chef speaking or event hosting opportunities, runnin' the show is old hat for this Emmy Award-winning TV host. In the past, Ted has been hire to host events like awards galas in addition to making regular trade show appearances. Interested in booking Celebrity Chef Personality Ted Allen? Contact us today!
Martha Stewart: Looks like everyone wants to pop a little champagne and mimosas with Martha Stewart at her Rose Brunch! This marque event co-hosted by Jean-Georges Vongerichten is already sold out in advance. Of course after attracting so many lifelong fans over the years it's pretty easy to see why she's still a crowd pleasure for a variety of celebrity chef speaking engagements and opportunities like the SOBEWFF.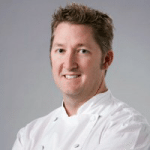 Tim Love: Love is in the air in south beach and we're not talking Valentine's Day! Celebrity Chef Tim Love will be bringing his favorite culinary creations to life at the Amstel Light Burger Bash and the Tacos After Dark events this year. Tim is a downhome Texas native whose signature urban western cuisine has earned him a reputation as one of the most popular culinary personalities in the Midwest. Chef Tim is available for a variety of appearances including celebrity chef speaking and cooking demos.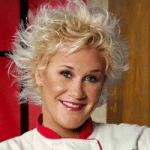 Anne Burrell: Celebrated Food Network star Anne Burrell will be hosting a special dinner party with Marc Murphy and Brendan Conner on Saturday evening during the SOBEWFF. She is a regular at annual food festivals and dedicates a lot of her time off-camera to celebrity chef appearances at events. Contact our chef talent agency today if you are interested in booking Celebrity Chef Anne for your next food festival or special event.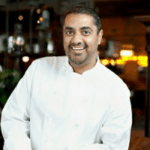 Michael Mina: East meets West when talented San Francisco Celebrity Chef Michael Mina joins Scott Conant for a casual dinner party at Turnberry Isle's Corsair. Chef Michael and his award-winning restaurant group place an emphasis on bold flavors that leave a lasting memory for their guests at each and every meal. His attention to and care for customer service and connecting with people has made him one of the most lovable chefs available for event hosting, celebrity chef speaking opportunities and other appearances.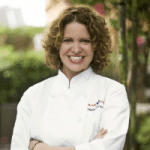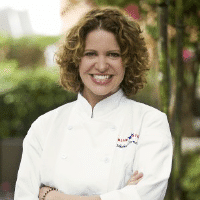 Michelle Bernstein: With so many out of town chefs making their way to south beach, someone's gotta hold it down for the hometown crowd! Miami-based Celebrity Chef Michelle Bernstein will do just that, hosting her own featured dinner with Stephanie Izard on Thursday. Michelle's fun, vibrant personality overflows in her dishes and during her celebrity chef appearances at events and trade shows. Contact Celebrity Chef Network if your company may be interested in booking Celebrity Chef Michelle for your upcoming event!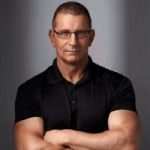 Robert Irvine: Celebrity Chef Speakers like industry vet Robert Irvine are a go-to for many event planners looking to hire celebrity chefs for events. There's something to be said for someone who has hosted one of the most successful shows on Food Network in the last decade and has an extensive schedule of major appearances each year. Robert is easy to work with when it comes to event logistics and is a master at tailoring his presentation to your desired event goals.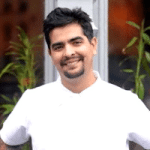 Aaron Sanchez: The reigning taco king of Texas and reputable restaurateur Aaron Sanchez is back to host Tacos After Dark at this year's SOBEWFF. You might recognize Aaron from his days as a judge on Chopped as well as his latest TV series Taco Trip on the Cooking Channel. Aaron is an entertaining celebrity chef available for cooking demos, meet & greets, endorsements and celebrity chef speaking engagements.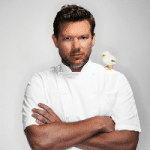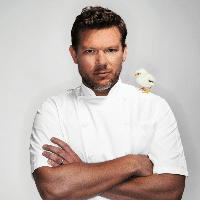 Tyler Florence: Celebrity Chef Tyler Florence will also be in the house at the SOBEWFF sharing his culinary tips and tricks during a cooking demo at the Goya Foods Grand Tasting Village on Sunday.Tyler is best known as the host/judge of several Food Network shows including Worst Cooks in America with Anne Burrell. Contact Celebrity Chef Network today to book Celebrity Chef Tyler Florence for your next food festival or trade show.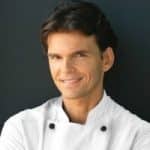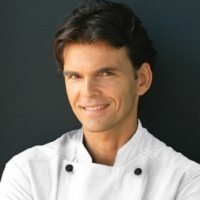 Matthew Kenney: Are you looking to hire a chef to inspire a new healthy lifestyle for your event guests? Hire Celebrity Chef Matthew Kenney! This vegetable guru is set to host the Future of Food Dinner at this year's SOBEWFF. He is one of few chefs who put a career emphasis on celebrity chef speaking and the power his words can have in motivating others to see food differently.