These days, celebrity chefs are more popular than ever!
You know their names. The Bobby Flay's and Rachael Ray's of the world are as much their own brand as they are celebrity chefs. No doubt they are some of the most requested celebrity chefs for hire in today's day and age. Having said that, their prestige affords for high appearance fees in the 6-figures. Not every company or organization has that type of budget to spend to hire a chef for events. Maybe your budget can only afford celebrity chef appearance fee $10,000 – $20,000 in total.
It's a big deal when you hire a celebrity chef. You don't want to go with just anyone, you want to go with a cooking personality who sparkles. Do we have a treat for you! Celebrity Chef Network has connections with the biggest chef personalities in the $10,000 – $20,000 budget range.
That doesn't mean you're booking a celebrity chef speaker who isn't an established professional. Quite the contrary!
Most of our clients find when you go with a chef whose more chef than star, you end up with a more intimate conversation. Hire a famous chef like this and it results in a more down to earth presentation. You get a chef who's approachable and genuinely interested in the success of your event. These chefs have more date flexibility than the big name chefs. They'll make the time and effort to give your audience a carefully constructed, unique, thoughtful presentation.
Many of our affordable options have had long, fascinating careers, along with incredible stories to share. Others are the rising stars of tomorrow, the next big thing, while some, still, have a niche they love and wouldn't trade for anything—they're in it for their mission and their passion.
Here are some incredible chefs you should consider for your speaking event with celebrity chef appearance fee $10,000 – $20,000: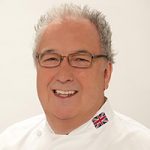 Darren McGrady: Ah, The Royal Chef. This energetic Brit has the verve, the refinery, and the passion, not to mention the royal dirt, to make your event truly unique. McGrady, now a Texan, spent years cooking for the royal family, and then Princess Diana and her sons Prince William and Harry. Now, he's at your service! McGrady does big events, private dinner parties, and everything in between. He's cooked at the White House, and he's been on countless television shows. These days, McGrady loves to give talks, reminisce about the old days, and excite his audiences with incredible live celebrity chef cooking demos. If he's good enough for the Queen of England, he's probably good enough for your crowd.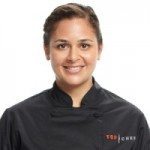 Antonia Lofaso: You probably do know Antonia Lofaso, a popular Top Chef alumni who is taking Los Angeles by storm. She's a familiar TV personality, acting as a judge on TV shows like Cutthroat Kitchen and an expert consultant on Restaurant Startup. She's a cookbook author, and she even has her own line of chef's clothes, Chefletics. In addition, Antonia's got her hands in not one but two successful restaurants in Los Angeles. Not to mention her own catering company! Formally trained, Lofaso can talk about the traditional path to cooking, running restaurants, and finding a positive work-life balance. She is also available for live cooking demonstrations full of fun and good eats for all in attendance.
All of these chefs fall in the range of $10,000 – $20,000 per event depending on the location and scope of work on-site.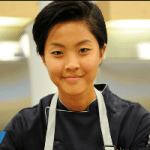 Kristen Kish: If there's a person to watch in the culinary landscape, it's Kristen Kish. The budding phenom won her season of Top Chef, and was trained under super-chef Barbara Lynch in Boston. Now, Kish is branching out as the co-host of the foodie travel series 36 Hours. Her latest achievement is her technique concentrated cookbook that was released in October, 2017. If she sounds too good to be true, rest assured Kish is humble and likes to discuss her upbringing in a loving adopted household, and what it means to be Korean, but unattached to her ethnic background, having been raised by white parents in Michigan. An enthusiastic speaker, Kish is the perfect combination of ambition and humble nature.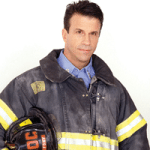 Joe Bonanno: Do you see smoke? The Healthy Firehouse Chef, Joe Bonanno, is either putting it out, or creating it on the grill! This New York City proud firefighter is a passionate and exciting speaker to host your event. He's not a traditional choice, with a heavy New York accent and often donning his firefighter uniform (or his NY blue chef gear), but don't be fooled. Bonanno has culinary school training, and has the chops to great fine dining. While he likes to treat his firehouse peers to a great meal, Bonanno prefers to get the fighters in the kitchen to flaunt their stuff on his new series, American Firehouse Cuisine. Did we mention he's healthy? A certified nutritionist, Bonanno cooks food you want to eat, that's good for you. For a fun and original talk and cooking demo, Bonanno is your man.
Celebrity Chef Network will match you with the top celebrity chefs in your budget range of $10,000 – $20,000.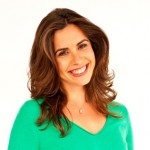 Devin Alexander: This firecracker is all over television and the speaker scene because she's a great personality. Perky, passionate, and an excellent show woman, Alexander wants to teach people to eat healthy food… but it's more than that. Alexander feels happiness leads to health and success,. Her attitude towards food is enough to make you restock your refrigerator! Having lost and kept off 70 pounds for 20 years, Alexander is not the model turned health expert. Rather, a person just like your audience who had to figure out how to change her lifestyle. Alexander makes for a wonderful demonstrator while she teaches the audience to cook differently, or as a keynote speaker who can talk about life, surmounting impossible goals, and living a healthier overall lifestyle.
As you can see, there's a ton to take away from these chefs with celebrity chef appearance fee $10,000 – $20,000. Great stories, anecdotes, inspiration, business techniques, and a better approach to life, what more would you want from a speaker than what one of these top celebrity chefs has to offer? Contact our celebrity chef agents today to talk about which chef is right for your event! In addition to these top celebrity chefs, you can view more celebrity chefs for hire at celebrity chef appearance fee $10,000 – $20,000.