Got a sweet tooth for celebrity chefs? Some of the top celebrity chefs you see on TV and in print are also available as celebrity chef speakers to headline your next corporate conference, special event or trade show! Below are the top celebrity chef speakers for hire right now to make a personal appearance at your upcoming event:
John Besh: Folks around New Orleans know celebrity chef John Besh as one of the top culinary talents in the southeast and a true delight to meet in person. Aside from his award-winning restaurant ventures, John can be seen fixing up other restaurants as a co-host on Spike TV's Hungry Investors. Just this month John celebrated the opening of a new seafood venture, Marsh House, in Nashville, Tennessee. When he is not overseeing his own restaurants or working with charitable organizations, John makes regular celebrity chef appearances at food festivals and special events around the country leaving a lasting impact on those in attendance.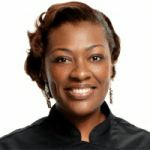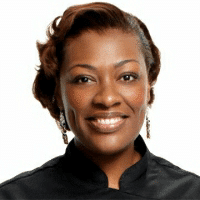 Tiffany Derry: Top Chef alum and fellow Hungry Investors co-host Tiffany Derry is one of the top female celebrity chef speakers open to booking a variety of celebrity chef events in 2017. Tiffany's cooking style is centered around healthy recipes and she has been instrumental in raising awareness and helping develop full-flavor, low-carb recipes for those living with diabetes. Last Wednesday, she visited Christ Medical Center to provide a live cooking demonstration and educational workshop for staff and event attendees where she shared her tips to healthy eating. Tiffany has a heart for educating and sharing her gifts in the kitchen to help others develop a healthier lifestyle.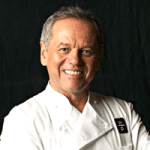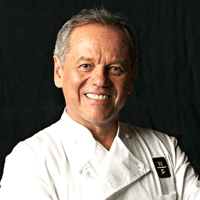 Wolfgang Puck: This top celebrity chef recently made an appearance on ABC's Good Morning America to discuss his first New York restaurant venture CUT and provide a live cooking demo featuring his critically-acclaimed, mouthwatering steaks. Wolfgang Puck is a household name in the culinary industry whose reputation as one of the world's top celebrity chefs is well deserved. At special events, Wolfgang provides a lively cooking demo and/or discussion that is sure to have your audience on their feet!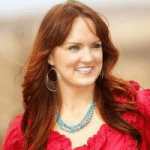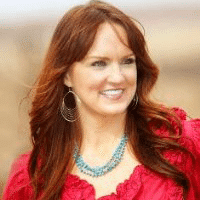 Ree Drummond: The Pioneer Woman drew an enormous crowd of fans and foodies from across the country to visit her new restaurant and country store that opened in Pawhuska, Oklahoma at the beginning of this month. Ree rose to fame as an award-winning food blogger before earning her own cooking TV series on the Food Network. What makes her so special to fans and audiences alike is her downhome demeanor and her ability to connect with audiences on a personal level. She is available for celebrity chef appearances including meet & greets, celebrity chef speaking engagements and live cooking demonstrations.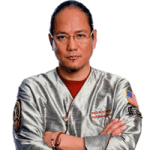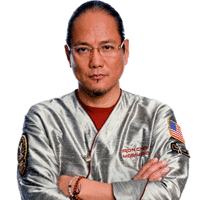 Masaharu Morimoto: Most audiences will recognize celebrity chef Masaharu Morimoto from his masterful work in the set kitchens as an Iron Chef on Food Network's Iron Chef America. What's more, Masaharu has a string of world-class restaurants peppered around the globe that have made him one of the top celebrity chefs for hire that specializes in Japanese cuisine. This October, Masaharu claimed his stake on the Vegas strip opening his own restaurant venture inside the MGM Grand.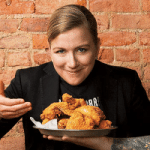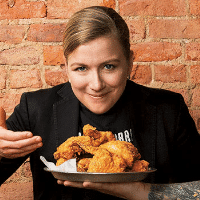 Ashley Christensen: If you're searching to hire celebrity chef speakers with a southern twang, look no further than James Beard award-winning celebrity chef Ashley Christensen! Ashley has been a trailblazer in preserving and expanding upon southern classic recipes at her restaurants located in the heart of North Carolina. She recently released a cookbook sharing intimate stories and her favorite recipes from time spent at her first restaurant venture, Poole's Diner.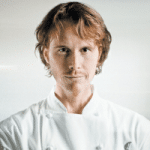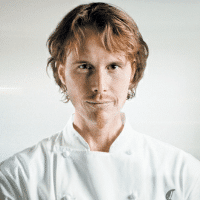 Grant Achatz: It's official! Celebrity chef Grant Achatz is now the most Michelin-starred chef in Chicago! Grant is already regarded as Chicago most famous celebrity chef, but his latest restaurant Roister is yet another example of how he continues to push the envelope in culinary creation innovation. Grant is a thought leader in progressive cuisine, having earned a reputation for his inventive dishes such as edible balloons. Grant provides a unique perspective of the future of the culinary industry as a celebrity chef speaker for trade shows and special foodie events.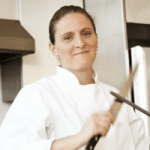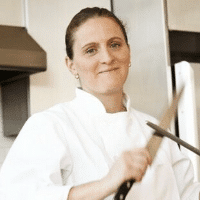 April Bloomfield: Celebrity chef April Bloomfield is shaking up the NYC foodie scene once again with the opening of her latest venture, White Gold. The dual butcher shop and restaurant offers a special dine-in experience for customers while also providing fresh meat cuts to the public for home cooking. April believes in the importance of proper farm-to-table cooking methods and is currently searching for farm land in NY to aid in the farming of all fresh ingredients used in her various NYC eateries.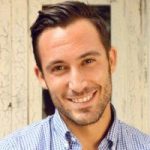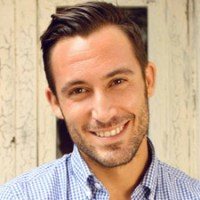 Michael Chernow: Celebrity chef Michael is the mastermind behind The Meatball Shop with 6 locations in New York and also appears as the host of FoodPorn on FYI. A passionate fisherman, Michael recently announced that he will be opening a second location of his popular seafood restaurant Seamore's in Manhattan in the coming months. Despite his busy work schedule, Michael has been a top celebrity chef choice for organizations interested in booking celebrity chefs to host food festivals, trade show events and fundraisers.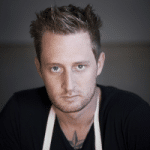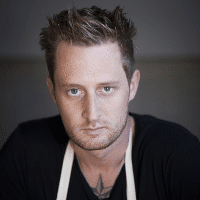 Michael Voltaggio: This L.A.-based celebrity chef and food personality was handpicked by fellow celebrity chef Jose Andres to co-host one of D.C.'s largest fundraising food events, Capital Food Fight which took place last Thursday. The event benefited the D.C. Central Kitchen, a non-profit organization engaged in food recycling and community meal programs for those in need. Michael is one of many celebrity chef speakers for hire who revels in the opportunity to use his culinary talents and celebrity appeal to benefit non-profits and humanitarian organizations.
Contact Celebrity Chef Network today to speak with a celebrity chef booking agent regarding booking celebrity chefs for your upcoming conference, event or trade show! Email us at booking@celebritychefnetwork.com or call (212)410-9879.