Tom Colicchio: He got it from his mama! When this top chef isn't cooking up his own specialty dishes, he is searching for the Best New Restaurant in Bravo's upcoming cooking competition series. Tom's passion for cooking began while helping his mother growing up in New Jersey. His journey through the culinary industry has included TV shows, restaurants, cookbooks and even a chance to host his own TED Talk. Looking to hire a famous chef? There may be none more entertaining than Mr. Colicchio.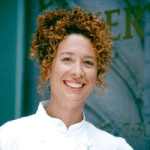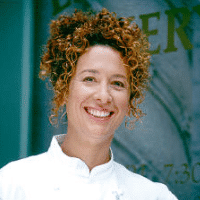 Nancy Silverton: There's no need to butter up Nancy Silverton, she does that all on her own! Nancy is notorious for dishing out comforting and hearty meals, and she was recently named one of the Most Innovative Women in Food and Drinks by Fortune and Food & Wine magazines. With this new accolade and the 2014 James Beard Outstanding Chef award under her belt this year, it's clear the celebrity chef is becoming one of the most respected and recognized faces in the culinary industry.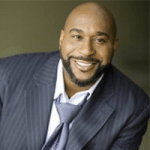 Gerry Garvin: Recently, G. Garvin turned up the heat and partnered with Wal-Mart for their "Fight Hunger. Spark Change." campaign to raise awareness about hunger issues around the nation. Celebrity Chef Speaker Gerry and his dynamic approach to the kitchen are sure to bring excitement to any public event or cooking demonstration and his southern cuisine is sure to touch the deepest depths of your soul.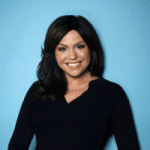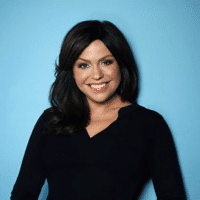 Rachael Ray: Fans that spend at least 30 minutes a day with Rachael know why she made it on the Most Innovative Women in Food and Drink list by Fortune and Food & Wine magazine. This celebrity chef speaker and TV personality is a woman of many talents and is credited for getting America back into the kitchen with her quirky personality as well as her cheap and simple recipes.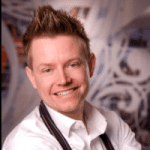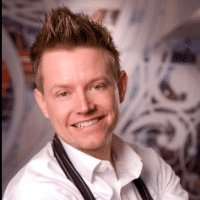 Richard Blais: Have you ever wondered why ice cream gives you brain freeze when you eat it too fast or why you consume everything but the kitchen sink during a football game? You're in luck! Celebrity chef Richard will give you insights into these questions on his upcoming Food Network show, Hungry Games set to premiere October 20. This celebrity chef was also recently featured in an ad campaign for Fancy Feast's new line of broths for cats! Is there anything this celebrity chef speaker can't do?!
Maneet Chauhan: Grab your passport and join Maneet on her culinary journey around the world in her first cookbook Flavors of My World: A Culinary Tour Through 25 Countries. Maneet's creativity mixed in with her refined culinary skills are just the right ingredients to make this new cookbook a success. Maneet books a number of celebrity chef appearances each year and was recently a featured chef at the 2014 White House Easter Egg Roll.
Emeril Lagasse: BAM! Just when you thought the Godfather of all chefs has done it all. Emeril will be hosting TNT's first food-related show, On the Menu alongside celebrity host Ty Pennington. The series features talented home cooks that will compete to land a dish on the menu of a prominent restaurant. From celebrity chef appearances and cooking demonstrations to new and exciting TV shows, Emeril Lagasse still reigns supreme as one of the most influential culinary personalities on the planet.
Alex Guarnaschelli: Was your recipe on the chopping block or were you the lucky winner of "My Fresh Twist?" Alex recently partnered with Fisher Nuts in their second annual contest, where participants submitted their nuttiest recipes for a chance to win a trip to New York City and meet the culinary genius behind the transforming of everyday food into simple and savory dishes.
Ted Allen: Ted's easy-going personality and his ability to talk about food in terms everyone can understand will join renowned Chef Jose Andres at the second annual Roots Conference in October. Ted has become a household name in the culinary world as the familiar host of Food Network's Chopped and continues to set a great example for other TV hosts in the culinary industry.
Giada De Laurentiis: Everyone says, "Don't trust a skinny cook!" but our instincts are telling us otherwise! Along with Rachael and Nancy, this celebrity chef speaker made the list for the Most Innovated Women in Food and Drinks. With her wide array of cooking shows, cookbooks, variety of kitchen products and a new Las Vegas restaurant, Giada and her big smile are the talk of the foodie world.