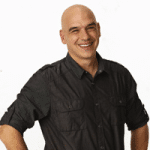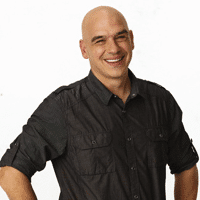 Michael Symon: Michael Symon has transcended the Food Network and nearly the stratosphere at the rate his celebrity fame has been climbing lately. Appearing alongside Eva Longoria in a Lay's potato chips ad campaign, laughing his way through an impressive showing on Who Wants to be a Millionaire, I mean at this point, who wants to be Michael Symon?! Now he's expanding his B Spot Burgers empire, recently opening a new store in Rochester Hill, Michigan and announcing the planning of a second location in Detroit to follow. It looks like Guy Fieri has some competition in the world of creative burgernometry and what's more American than a perfectly grilled hamburger?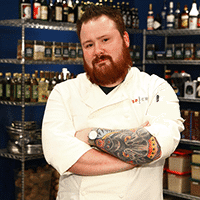 Kevin Gillespie: Welcome to the Gunshow! Now before you roll up your sleeves lets clarify we're talking about Top Chef alum Kevin Gillespie's popular Atlanta restaurant opened last year. The restaurant's weekly-rotating menu is inspired by a number of southern delicacies and while he's not at his restaurant, the fiery, full-bearded redhead takes his talents on the road to food & wine festivals. It was just announced Kevin will be a featured chef for the Celebrity Chef Tour event at the Savannah Food & Wine Festival this fall. Come November his inspiration may have changed, but Kevin's quality dishes are quickly becoming a southern delicacy in and of themselves.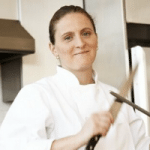 April Bloomfield: You don't have to be from Manhattan to know New York has one of the most popular burger eateries in the states, the Shake Shack. The iconic NY burger restaurant is widely known for its delectable burgers but they're kicking it up a notch with the help of some of the industry's top chefs in celebration of their 10th anniversary. April is among several celebrity chefs including Daniel Boulud, Andrew Zimmern and Daniel Humm who have been chosen to design a signature burger to be made available for 1 day during the week of June 9-13. April will also be making an appearance at Urban Outfitter's Great Chefs event next week and her Michelin star-earning success is beginning to take her career to new heights.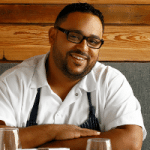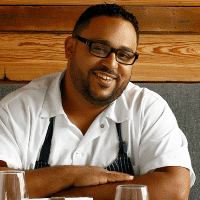 Kevin Sbraga: What would a food event in the City of Brotherly Love be without one of the city's most celebrated chefs? The winner of season 7 of Top Chef Kevin Sbraga will be one of the featured food celebs at the Great Chefs event held in Philly at Urban Outfitters Headquarters. Aside from delectable samples from some of the industry's top chefs, the event will also raise money for Alex's Lemonade Stand Foundation and chef Marc Vetri's foundation through live and silent auctions. Kevin has been quick to jump at the chance to help out with many charity events and he is ready to redefine modern American cuisine one mouth at a time.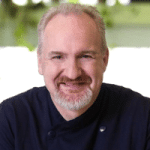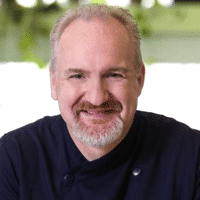 Art Smith: Chef Art Smith just can't seem to keep his name out of most foodie news outlets, but in this case, it's a great thing. He has been name 1 of a group of former Top Chef's to appear on Bravo's newest series spin-off Top Chef Duels, pitted against Kevin Gillespie of Top Chef Las Vegas. Yet more important than his on-screen appearances, Oprah's former personal chef is becoming a pioneer in his industry as one of the only openly gay married men in the biz. Through his D.C. restaurant Art & Soul, Art will be partnering with the HRC's Project One America today to host a local event on Capitol Hill benefiting the campaign and the D.C. Center for the LGBT Community.
Dan Barber: If you've never heard the culinary genius of one of New York finest chef and restaurateur you've most likely read it in any number of major publications circulating today including the New York Times, Gourmet or Food & Wine Magazine. The James Beard Award winner may have one of the biggest listening audiences that extends beyond the world of agriculture and his recently published book The Third Plate details the ways in which America can transform their cuisine to be as sustainable as it is flavorful. Not only is this guy serving up some of New York's finest local food and wine, he's serving up a new way of eating for the whole food industry.
Jet Tila: Celebrity chefs often jump at the chance to create new concepts for a growing venture and thus is the case of one' of the culinary industry's journeymen, Jet Tila. Chef Jet has been featured as a guest judge on Food Network's Chopped, Battled Masaharu Morimoto on Iron Chef America, and developed his own nationwide restaurant chain Modern Asian Kitchen with the Compass Group. Now Jet is expanding his west coast empire to invade Texas as a partner with Pakpao, a Thai restaurant in Dallas. Jet will be responsible for spicing up the menu with his signature cuisine and helping to develop the restaurant's 2nd location.
Cristine Patolot: Look, we know it severely affect our waistlines, but being a gourmet pastry chef has got to be a little like a doughy, cakey version of heaven. French Cakes Patisserie owner Cristine Patolot is the queen of cakes in Illinois and her impressive repertoire of French pastries put the icing on the cake at the wrap party for season 18 of ABC's hit dancing competition series Dancing With the Stars. Cristine was the only dessert chef present, and the only chef not from Food Network's 2 popular series Top Chef or Master Chef. Her 700 cupcake creation was quite the masterpiece, mimicking the DWTS dance floor to the delight of some of Hollywood's most elite guests. Looks like Georgetown might have some cupcake competition!
Josh Drew: We don't know if Josh incorporates any Heinz into his dishes, but Fifty Seven is the number for one of L.A.'s brightest young chefs. He will take over at the trendy upscale restaurant by the same name which features some of the nation's best chef's in a rotating manner each season. Josh steps in to introduce a summer-inspired menu full of fresh local seafood and tender meats as well as local produce. The Zagat "30 Under 30" alum is also set to fully express his casual vibe in the kitchen as the new executive chef and partner of his own venture with Cardiff Giant called Cordoba in Los Feliz opening this fall.
Louis DiBaccari: Despite your mother telling you not to play with your food, a good dish can most certainly be a form of art. Have you ever thought of the concept of a whole food dish directly based off an artists' work? It's astounding. Boston native and restaurateur Louis DiBaccari sheds an annual spotlight on food and art near his Fort Point eatery when chefs create a dish inspired by the incredible artwork of some of Boston's most talented local artists. Create Boston is becoming a must-stop event on most foodie's jam-packed summer calendar and Louis is helping to promote a creative generation outside the world of food.
If you are interested in any of our Top 10 Trending and would like to hire a famous chef for cooking demonstrations, endorsements, appearances, and more, please contact Celebrity Chef Network today by completing our contact form, by email: booking@celebritychefnetwork.com, or call us at 212-410-9879 today.