Below is our weekly Celebrity Chef List of trending Celebrity Chefs available for cooking demonstrations, Celebrity Chef speaking engagements and other personal appearances.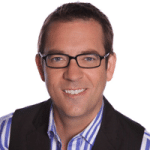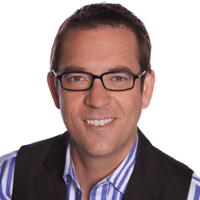 Ted Allen: Foodie TV land is a better place thanks to Celebrity Chef Speaker Ted Allen. His on-air versatility has allowed him to blossom as a TV show host and celebrity guest judge on Top Chef and Iron Chef America. Recently Ted has been hired to run the show at the largest specialty foods and beverages marketplace in North America, the Summer Fancy Food Show. Ted is available for Celebrity Chef appearances of all nature from meet & greets to celebrity chef speaking engagements.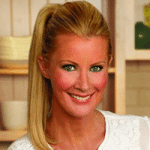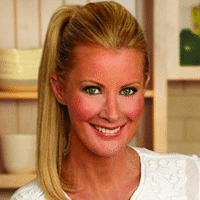 Sandra Lee: Hey, its five o'clock somewhere isn't it? Next time you're preparing for a corporate conference or trade show event let Celebrity Chef Sandra Lee bring her new cocktail margarita line to the party! Sandra loves to mingle with guests and provide the entertainment as the celebrity host for trade show events as well as Celebrity Chef speaking engagements. Contact Celebrity Chef Network today to hire Celebrity Chef Sandra to sweeten the deal at your upcoming event!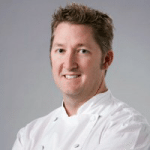 Tim Love: Booking a Celebrity Chef for an upcoming trade show or business event? You've been looking for love in all the wrong places! Contact us today to hire Celebrity Chef Tim Love to share a little of his fine dining western style at your event. Tim is set to be a headliner for Chicago's inaugural Food & Wine Fest coming this August with the likes of Stephanie Izard and Art Smith. Tim makes a great host for local Texas events and Celebrity Chef appearances nationwide.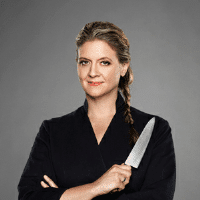 Amanda Freitag: Celebrity Chef Amanda is ready to join Ty Pennington to lead a new food revival! Their new series American Diner Revival will travel to across the country to revamp classic American diners. Ty will provide the new aesthetics for the diners while Amanda helps the cooking staff transform their menus. Amanda is a personable Celebrity Chef for hire ready to take on hosting duties at your corporate conference, trade show or Celebrity Chef speaking engagement.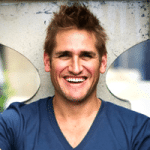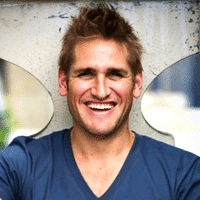 Curtis Stone: So we're a little jealous of Celebrity Chef Curtis Stone's latest gig. He's been hired as the celebrity host of a new Food Network series called Beach Eats. Curtis will travel to some of the world's most dazzling paradise locations to "track down culinary treasures and hidden gems." We want to go on this quest! Okay, so maybe that's not realistic but you can hire Celebrity Chef Curtis to host your next cooking demonstration, trade show or event.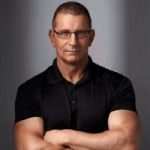 Robert Irvine: Thanks to those impressive pythons, it's no secret Celebrity Chef Robert Irvine is passionate about fitness. This week he traveled to GNC headquarters for a meet & greet and autograph signing to promote his Fit Crunch gourmet protein bars. Leave it up to Robert to find a way to make working out taste that much sweeter! Robert is an active Celebrity Chef who makes it a habit of finding his way onto our weekly Celebrity Chef List of trending chefs for hire.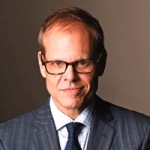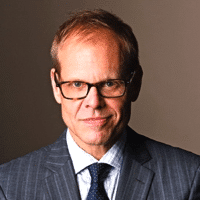 Alton Brown: Another familiar name on our Celebrity Chef List is Food Network's Alton Brown. He is playing host to Cutthroat Kitchen's most diabolical chefs from seasons past in an all new season of the popular cooking competition. Cutthroat Kitchen: Evilicious premiered last Sunday. Alton is a familiar personality in the industry who is able to bring a whole new level of excitement to your event or trade show.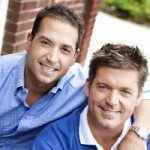 Jamie & Bobby Deen: Just like their Momma before them, the Deen boys are expanding their culinary empire to include a new Food Network series this year. Southern Fried Road Trip has already begun filming, following the brothers as they search out the best local eats in the South. Jamie and Bobby can be booked for Celebrity Chef appearances individually or as a dynamic duo.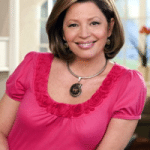 Daisy Martinez: Celebrity Chef Daisy is currently working as a spokesperson for the Dining Out For Life event hosted by Subaru. The event raises awareness and financial support for HIV/AIDS patient care and research. We love to see Celebrity Chefs like Daisy take time out of their schedules to get behind truly meaningful causes. Contact us today if you are interested in booking a Celebrity Chef like Daisy to get behind your fundraising campaign.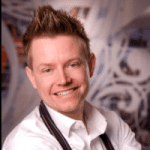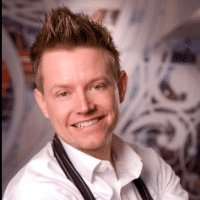 Richard Blais: Rounding out our weekly Celebrity Chef list is Richard Blais. He is known to get creative in the kitchen and that's why Boar's Head hired him to provide signature recipes to accompany the announcement of their new Black Forest Beachwood Smoked Ham. Richard has been the king of Celebrity Chef endorsement deals in the past year. Here's your chance to book a Celebrity Chef whose prominent industry persona is sure to delight guests at your upcoming trade show, conference or food festival.