Celebrity Chef Network can help your business or organization hire a Chef for Celebrity Chef speaking engagements and other Celebrity Chef appearances. Below are the top trending Celebrity Chef Speakers this week: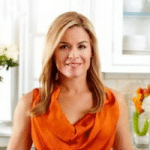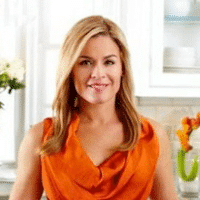 Cat Cora: Set the table with Cat Cora at your next event! Food Network's first female Iron Chef is one of a small sample size of Celebrity Chefs that have made Celebrity Chef speaking engagements an important part of their culinary careers. Celebrity Chef Speaker Cat expands her discussions beyond the dinner table to talk about topics including optimal living, health & wellness and women leadership.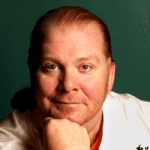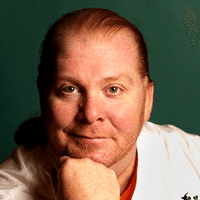 Mario Batali: He's one of the most sought after culinary kings for Celebrity Chef speaking engagements and Celebrity Chef appearances. Mario Batali is a celebrated member of the culinary community best known for his appearances on Food Network and ABC's The Chew with Carla Hall, Daphne Oz and others. Italian cuisine is his specialty, but he works wonders with traditional American classics. Here's a Celebrity Chef sure to resonate with your guests and their taste buds!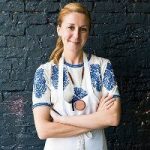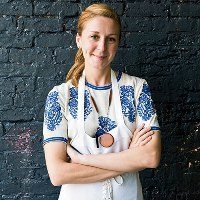 Christina Tosi: You're in for a tasty treat when you hire James Beard's 2015 Outstanding Pastry Chef for your trade show or special event. Celebrity Chef Christina has perfected the art of the dessert table at her popular bakery called Milk Bar with locations in NYC and Toronto. In May, she replaced Joe Bastianich on the judging panel for Gordon Ramsay's MasterChef cooking series. Contact Celebrity Chef Network if you are interested in booking a Celebrity Chef like Christina for your event.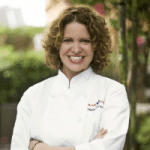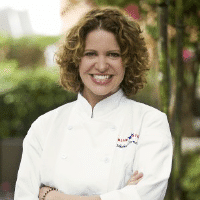 Michelle Bernstein: Celebrity Chef Michelle Bernstein has had a busy month preparing the relaunch of her flagship restaurant in Miami, now known as Cena by Michy. Michelle is a regular at annual food festivals and is one of a few well-known personalities making Celebrity Chef appearances at the Hawaii Food & Wine Festival at the end of August. In addition to Celebrity Chef speaking engagements, Michelle is an advocate for children's nutrition and teaching kids the importance of a healthy diet.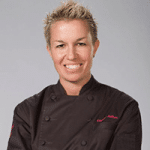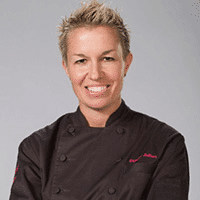 Elizabeth Falkner: You may recognize her from the countless appearances on cooking competition series on the Food Network, Bravo and the Cooking Channel. Celebrity Chef Elizabeth Falkner has also planted successful restaurants in San Francisco and NYC. Her various experiences in the culinary industry give her plenty to share with her audiences as a Celebrity Chef Speaker at trade shows and other Celebrity Chef speaking opportunities.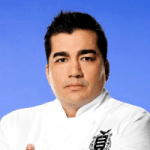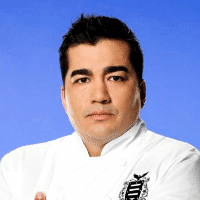 Jose Garces: The northeast corner of the U.S. is known as Garces territory to many foodies familiar with his signature eateries located In Pennsylvania, D.C. and New Jersey. Celebrity Chef Jose compliments his restaurants with his own food group offering catering and event services. Jose hangs his hat on fresh, organic ingredients. He has been at the forefront of the farm-to-table movement and has gone as far as to create his own 40-acre organic farm in Pennsylvania.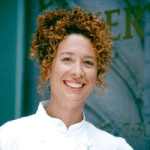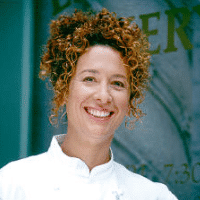 Nancy Silverton: What would a plate of pasta be without a good artisan bread and olive oil? Pointless. That's what. Celebrity Chef Nancy Silverton is one of the talented bakers credited with popularizing artisan bread in the United States. In June, Nancy introduced her first signature product line in the form of gelatos called Nancy's Fancy Gelato and Sorbetto. We fancy Nancy for your next Celebrity Chef speaking engagement or cooking demonstration!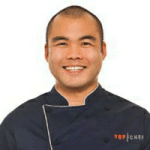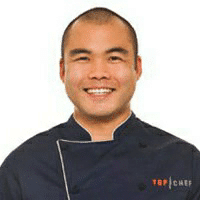 Paul Qui: Chef Paul Qui has been on the fast track to Celebrity Chef superstardom ever since his big win on Top Chef season 9 in 2012. He now has a full plate of restaurants and food trucks that helped put the modern Austin, Texas food scene on the map. Paul just announced that he will be taking his show on the road and opening a new restaurant in Miami. This is one of the up and comers of the industry who is using classic techniques to put a modern twist on Asian-fusion cuisine.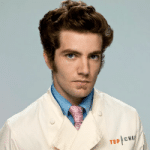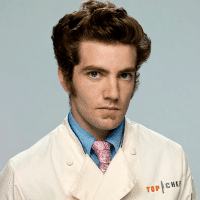 Marcel Vigneron: Say aloha to another Celebrity Chef who will be making his way to the islands this August for the Hawaii Food & Wine Festival. Chef Marcel was the runner-up of Top Chef season 2. His L.A. restaurant Beefsteak puts an emphasis on plant-based cuisine and eco-friendly business practices. Recently he has returned to TV taking on up-and-coming chef's on NBC's Food Fighters.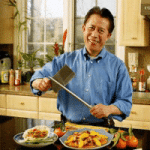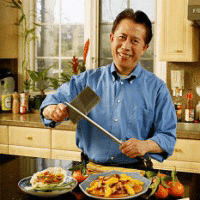 Martin Yan: Celebrity Chef Martin Yan has been hosting his award-winning PBS cooking series since 1982. During that time he has also written over 15 cookbooks helping readers perfect classic Asian cuisine. He's one of the forefathers of cooking shows that still thrills audiences at his lively cooking demonstrations and celebrity chef speaking opportunities. Celebrity Chef Network can help your business hire a Celebrity Chef like Martin Yan for your trade show or special event.