Celebrity Chef Network breaks down the hottest Celebrity Chefs for hire and can help your business or organization book a Celebrity Chef for cooking demonstrations, celebrity chef speaking engagements, meet and greets and more!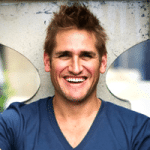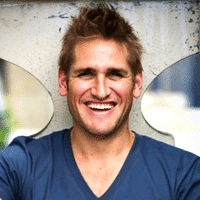 Curtis Stone: Here's the man behind your new cookbook of the week! Titled, Good Food Good Life, Celebrity Chef Curtis is definitely livin' the good life right now. The book was dedicated to his 3-year-old son and chief recipe taster, Hudson. Excuse us while our hearts melt! Curtis is a family man and he brings that family fellowship feel to cooking demonstrations and other celebrity chef appearances.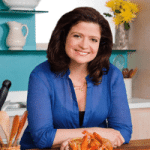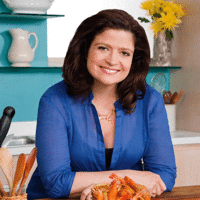 Alex Guarnaschelli: If you're ready to chop it up with this Food Network personality, don't waste another minute! Celebrity Chef Alex has joined Michael Symon, Bobby Flay and Curtis Stone in a new food Network series called All-Star Academy that premiered last week. Alex has a full plate of tips, tricks and stories from the kitchen ready to share with your audience.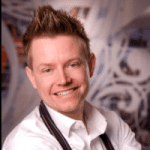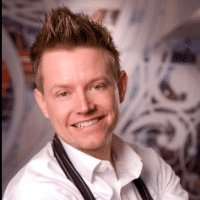 Richard Blais: The lineup of Celebrity Chef Speakers and presenters at the Aspen Food & Wine Classic has officially been released. After a recent Celebrity Chef appearance at the Midwest Foodservice Expo, Celebrity Chef Richard is one of the headliners at Colorado's biggest foodie event this year. Book a Celebrity Chef like Richard who's celebrity stock is on the rise, and we're not talking beef stock!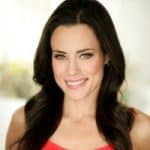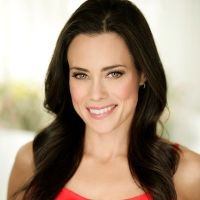 Keri Glassman: As one of today's leading celebrity authorities on nutrition, Health & Wellness Speaker Keri Glassman can whip your guests/employees into shape! Her methods focus on improving every aspect of your daily routine. Learning how to make better choices is the first step to a healthier lifestyle. Hire Keri to teach your audience about the simple changes that can make a big difference in your health.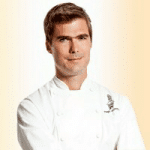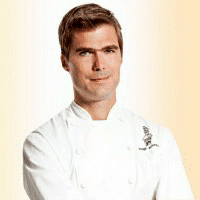 Hugh Acheson: Sure the Aspen Food & Wine Classic isn't till June, but we can already smell the hearty dishes and tasty pastries on the way. While the actual event schedule has yet to be set, Celebrity Chef Hugh Acheson as well as Marcus Samuelsson, Carla Hall and Christina Tosi will all be on hand. Book a Celebrity Chef like Hugh for your upcoming food festival, trade show or cooking demonstration.
Rachael Ray: This Celebrity Chef for hire started out at the candy counter at Macy's and has grown into one of the biggest female celebrity chef personalities in the world. Now she has the chance to give back. Rachael is hosting a charity cooking demonstration at a high school in Lake George, NY the first week of April and is available for other personal appearances including meet and greets and celebrity chef speaking engagements.
Brian Duffy: Like a full plate of sizzling hot bacon, you'll love Celebrity Chef Brian Duffy at your next event! Knoxville, Tennessee will host the America Loves Bacon Festival this Saturday and Chef Brian will be on hand to help judge the culinary competitions and provide his own cooking demonstration. Brian is a regularly featured judge on Beat Bobby Flay ready to run the show at your upcoming celebrity chef appearance opportunity.
Gail Simmons: This Top Chef judge is also making her way to Colorado this June to share her tips and tricks in the kitchen. Her career revolves around food as a regular Celebrity Chef guest on The Today Show and as a Special Projects Director for Food & Wine Magazine. Life is just a little sweeter with Gail! Book a Celebrity Chef like Gail to sweeten the deal at your upcoming event.
Eric Ripert: A mastermind of French cuisine and all things from the sea, Eric Ripert is a magician in the kitchen. At the end of February, his Emmy Award winning series Avec Eric moved to a prime morning time slot on the Cooking Channel. Book a Celebrity Chef like Eric when you are in need of a seasoned vet to rock the stage at your next celebrity chef appearance opportunity.
Donatella Arpaia: We know moms have it hard enough. Add running a restaurant to those daily duties and you've got yourself a full plate! Such is life for Celebrity Chef Donatella after opening her new pizzeria Prova in January. But she enjoys every minute of it and recently spoke to PEOPLE magazine about the exciting but busy past 3 months.