Our experienced Celebrity Chef Agency can help your business or organization hire a Celebrity Chef for an upcoming trade show, conference or special event. Below are the Top 10 Trending Celebrity Chefs for hire this week: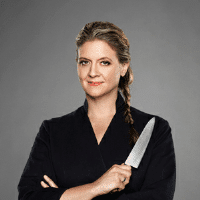 Amanda Freitag: Good eats and great golf will collide at Whistling Straits this weekend, home of the 2015 PGA Championship. Celebrity Chef Amanda Freitag, John Besh and a few others will be joining Bon Apetit magazine to host a Champions of the Course dinner event for VIP guests. Amanda is best known for her Celebrity Chef appearances as a judge on the Food Network series Chopped. Contact our Celebrity Chef agency today to hire Amanda Freitag or other Food Network personalities for your next special event!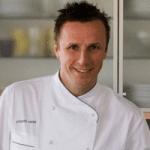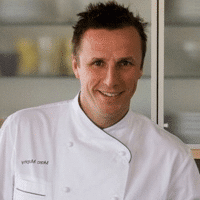 Marc Murphy: Celebrity Chef Network hopes each and every one of you indulged in National Oyster Day last week! Celebrity Chef Marc Murphy was in the spirit, sitting down for a feature with The Daily Meal to share his favorite oyster recipes for home cooks. Marc is a celebrated restaurateur and TV personality who is available for a variety of Celebrity Chef appearances including Celebrity Chef speaking engagements, cooking demonstrations and meet and greets.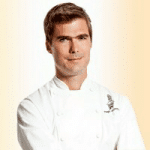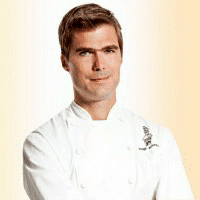 Hugh Acheson: Take it from Top Chef Judge Hugh Acheson, an apple a day CAN keep the doctor away! Fruits and vegetables have moved to the forefront of the dinner table in Hugh's newest cookbook, The Broad Fork: Recipes for the Wide World of Vegetables and Fruits. In it he provides over 200 recipes to incorporate produce into meals during all 4 seasons. Hire Celebrity Chef Hugh Acheson if you are interested in booking a chef with ties to local produce and classic southern cuisine.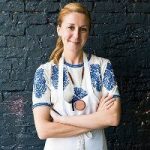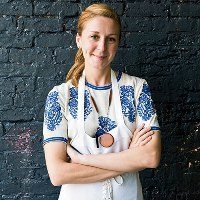 Christina Tosi: Any Late Night With Seth Meyers fans in the house? Seth welcomed red-hot Celebrity Chef Christina Tosi onto the late night set last week to teach the audience how to make the perfect milkshake. As you may know, Christina is the reigning James Beard Outstanding Pastry Chef thanks to her delectable creations at Milk Bar in New York. She was also just named the first female judge of Gordon Ramsay's MasterChef TV series. Contact our Celebrity Chef agency today to let Christina sweeten the deal at your upcoming event.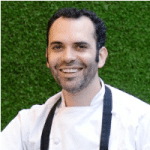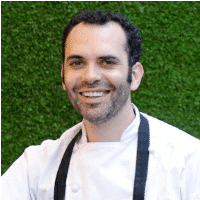 Dominique Ansel: Speaking of sweet success, the creator of the cronut is at it again with a special new all-dessert menu for his new restaurant venture. Dominique hopes to evoke joyful memories with a combination of 8 drinks and desserts inspired by the many firsts in life. We're talking about your first job, first kiss and your first heartbreak. Dominique's creative genius in the culinary industry is truly one of a kind! He is a sure hit for trade shows and corporate functions alike.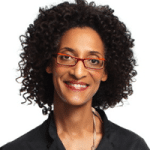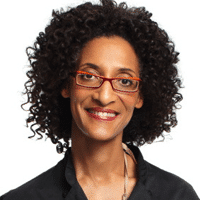 Carla Hall: Cue the confetti and pop the champagne, the celebration of Carla Hall is on! The James Beard Foundation honored this daytime Emmy-winning Celebrity Chef and TV personality during their annual summer fundraiser in the Hamptons. It's been quite a year for Carla after Kickstarting her own restaurant venture called Carla Hall's Southern Kitchen which is set to open in Brooklyn later this year. Her southern hospitality will help your guests feel right at home at your next special event or fundraiser.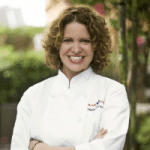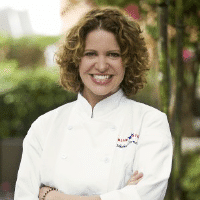 Michelle Bernstein: As expected, the stars will be out at the 5th annual L.A. Food & Wine Festival in just a few weeks. Celebrity Chef Michelle Bernstein and Tyler Florence are just a few of the headliners who will be providing live cooking demos and other Celebrity Chef appearances at this great event. Michelle is a Miami-based James Beard Award-winning chef whose vibrant personality shines through in her work. Contact our Celebrity Chef agency today if you are interested in booking Celebrity Chef Michelle for your fundraiser or corporate function.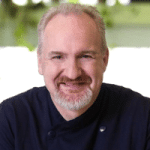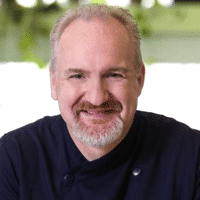 Art Smith: Celebrity Chef Art Smith just added a new title to his distinguished description – Dad. Oprah Winfrey's former personal chef adopted 4 beautiful children with his partner Jesus Salgueiro at the end of June. He may have a full plate of Celebrity Chef appearances and restaurants to attend to, but going home has a special new meaning! Art continues to be one of the most active ambassadors for the culinary industry through his many Celebrity Chef speaking engagements and his non-profit charity Common Threads.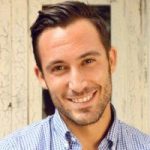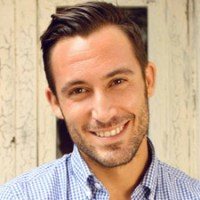 Michael Chernow: Celebrity Chef Michael Chernow will be bringing his signature debonair style to the Champions of the Course event this week at the PGA Tour's final major tournament of the year. Michael has become well-known in the culinary industry after opening The Meatball Shop which now boasts 6 locations in New York. He's also been hired for promotional campaigns for companies such as Coach and Equinox. Contact our Celebrity Chef Agency today if you are interested in hiring Celebrity Chef Michael Chernow!
Damaris Phillips: This prominent Celebrity Chef and TV host is still going strong since she won season 9 of Food Network Star. She's still southern at heart, as the title of her Food Network series suggests, and it's her down-home persona that has resonated with many viewers in the last year. She recently made a guest appearance on the new season of Food Network Star to help the contestants with their lifestyle brands and presentations. Damaris would make a great addition to your next women's conference or other Celebrity Chef appearance opportunity.