This week our list of the Top 10 Trending Celebrity Chefs for hire to make Celebrity Chef appearances highlights Celebrity Chefs who are already stirring the pot in 2015!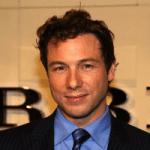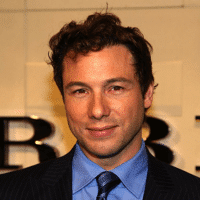 Rocco DiSpirito: Stalling on that New Year's resolution to get fit? Celebrity Chef Rocco will have nothing of it! This Healthy Chef recently partnered with FitBit to become one of their new brand ambassadors in 2015. This fits with Celebrity Chef Rocco's true passion for health and cuisine. He recently embarked on his own weight loss journey and shed an incredible 50 lbs.! Thanks to Rocco, booking a Celebrity Chef can be the best decision you ever made for your audience and your waist line.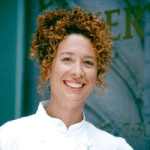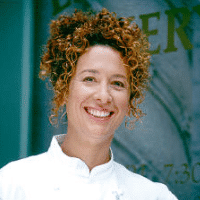 Nancy Silverton: This January, Nancy's fancy is gelatos and sorbets! Her first commercial project in 25 years comes in the cold form of fancy ice creams appropriately named Nancy's Fancy. Life is short but sweet for certain this renowned culinary personality. She is one of those Celebrity Chef Speakers who has the ability to connect with her audience far beyond the tasty treats that will be provided.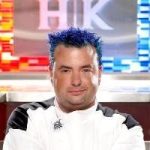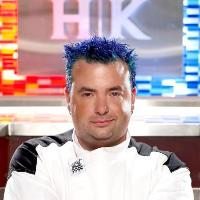 Jason Santos: Celebrity Chef Jason Santos will electrify the culinary industry this year thanks in part to that blue hair! Jason now owns and operates 3 restaurants in the Boston area. What more could an expanding restaurateur want than his face on a credit card? That's right! Beginning last December, Celebrity Chef Jason has his own fierce blue Prepaid MasterCard with his face on it for sale on Card.com. Hire Celebrity Chef Jason to be the face of your upcoming conference or fundraiser!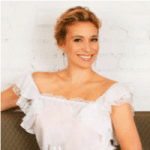 Donatella Arpaia: Dubbed The Hostest with the Mostest by Zagat's, Celebrity Chef Donatella Arpaia has become an influential woman in the world of business, food, and entertainment. The lawyer turned culinary mogul is best known on TV as head judge on Iron Chef America alongside the likes of Michael Symon, Ted Allen and Art Smith. From her foolproof recipes to elegant and effortless décor, Donatella knows how to create the perfect dinner party for your next event!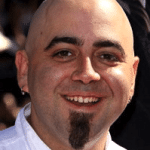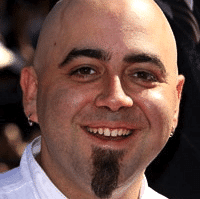 Duff Goldman: What the world needs now is an extra helping of Duff and we're going to get it in 2015. The Ace of Cakes is a connoisseur of all things sweet and tasty. He is gearing up to introduce a new Food Network series to air this year called Sugar High. Booking a Celebrity Chef like Duff or his fellow pastry peers Dominique Ansel and Buddy Valastro can all sweeten the deal at your upcoming event or trade show.
Eddie Huang: If Barack Obama is the people's president, Celebrity Chef Eddie Huang is the people's chef for celebrity chef appearances. He was voted one of the 101 People You Must Meet in 2011 by Town and Country magazine and since then has become a culinary fixture in mainstream pop culture. He now hosts his own cooking competition series on MTV! Celebrity Chef Eddie represents a new breed of chefs looking to make cooking cool again.
Christina Tosi: Celebrity Chef Joe Bastianich has a plate full of career ventures but had to scrape the title of Master Chef Judge off his plate in the new year. Nonetheless, FOX has ordered another helping of Master Chef and Master Chef Junior series for this year. Meet Christina, Milk Bar queen and your new Master Chef and Master Chef Junior Judge! Celebrity chef Christina is a proven culinary master whose presence is a must for celebrity chef appearances this year.
Michael Mina: Celebrity Chef Speakers come in all packages, but are you looking for some balance and harmony in your life? Look no further than Celebrity Chef Michael Mina. Balance and harmony is his personal philosophy and he achieves it all in the kitchen. One of Celebrity Chef Michael's newest ventures has taken him to Tampa Bay opening Farmtable Kitchen and his new fresh market, Locale. Let Celebrity Chef Michael teach you the values of farm to table ingredients.
Padma Lakshmi: Former Model turned Emmy Award-winning Top Chef Host Padma Lakshmi has entered the world of signature products. This week she announced the production of her own frozen food line to be featured in Costco locations starting in Los Angeles. Now before you buy a plane ticket just to get your hands on them first there is good news. Everyone, even on the east coast, has the opportunity to hire Padma for upcoming Celebrity Chef appearances this year!
Vivian Howard: Second time may prove to be the charm for Celebrity Chef Vivian! The second season of her cooking series A Chef's Life kicked off last Sunday on PBS. The down-home, North Carolina Chef doesn't believe in rehearsals only in portraying her real life as is in the kitchen. You'll feel right at home when you hire a famous chef like Vivian for any number of Celebrity Chef appearances.